David Boies: Federal LGBT Civil Rights Protections Are Coming
The lawyer who helped overturn California's Proposition 8 case reflects on Indiana's Religious Freedom Restoration Act and the future of gay rights in America.
By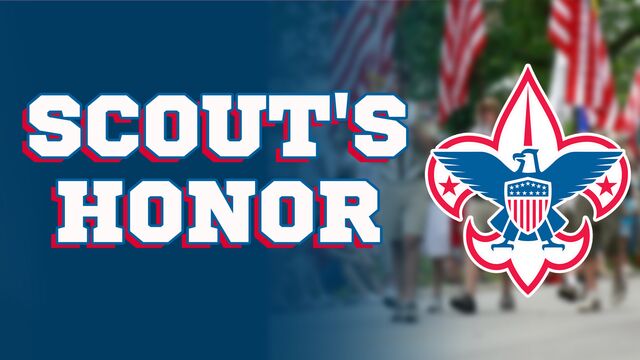 David Boies, one of the two lawyers to successfully argue against California's Proposition 8 before the Supreme Court, sees federal protections for gay and lesbian citizens coming in the next "couple years." 
In an interview on Bloomberg Politics' With All Due Respect, Boies was asked by host John Heilemann how long it would be before LGBT protections became federal law.  
"It took about 10 years from Brown v. Board of Education to the Civil Rights Act," Boies responded. "I don't think it will take that long. I think you already see in some of the legislative initiatives in the Congress, a recognition by people, Republicans and Democrats, that it's time to move away from these discriminatory patterns against gay and lesbian rights just as the country has moved away in the racial area. So I think you're going to see it, I think it's going to be a couple of years."
The absence of a federal statute is, in some ways, at the heart of the controversy over Indiana's Religious Freedom Restoration Act. In that state, no such law singling out gay and lesbian citizens for protection from discrimination yet exists, further exacerbating worry that the RFRA could be used deny a host of services to the LGBT community. 
Heilemann also asked Boies what the sudden backlash against religious freedom laws in Indiana and Arkansas said about the "state of affairs" on gay rights America.
"I think one of the things it tells you is the American people are ready to end this kind of discrimination," Boies said. "I think if you find in a state like Indiana recognition, overwhelming recognition that gay and lesbian citizens are part of a protected class that has historically been discriminated against this discrimination has to end, I think that's an important step. Now, as you say, it's only half a step. We need to get all the way there."
Still, Boies added, acceptance of gay rights is "where this country is going. Our young people are already there." 
On Thursday, a New York chapter of the the Boy Scouts of America defied the national organization by hiring an 18-year-old openly gay man to be a counselor at a summer camp, a milestone Boies championed. The esteemed lawyer who has tried some of America's highest profile cases says he has gained perspective over the years when it comes to ushering in change. 
"Every civil rights struggle has two phases, and those two phases go on in parallel, to some extent. But one phase is trying to eliminate government sponsored litigation, government sponsored discrimination like school desegregation in the racial area, or like the discrimination of states that barred gay couples and lesbian couples from marrying," Boies said. "Another phase is to try to make society—in terms of employment, housing, public accommodations—less discriminatory. You're never able to change everybody's hearts and minds, but what you can do is change the way commerce operates so that it's fair and people have an equal opportunity to be employed and get fair housing, to eat at lunch counters. This second phase of ending commercial discrimination is something that goes on long after you've eliminated the government discrimination."