Brazil's Richest Man May Reap $5.6 Billion in Kraft-Heinz Merger
Blake Schmidt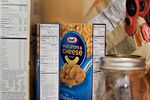 Brazil's richest man Jorge Paulo Lemann may add more than $5 billion to his personal fortune after ketchup maker H.J. Heinz merges with Kraft Foods Group Inc.
Heinz, controlled by Lemann's 3G Capital and Warren Buffett's Berkshire Hathaway Inc., agreed last week to buy the macaroni-and-cheese maker Kraft in a cash-and-stock deal. Heinz's 51 percent of the combined company will be worth about $45 billion, valuing Lemann's stake at about $9.6 billion, said Kevin Dreyer, a portfolio manager at Gabelli Equity Trust Inc. Lemann has invested about $4 billion through 3G Capital, according to data compiled by Bloomberg.
"A combination of synergies from the deal and the sprinkling of the magic 3G dust is giving Kraft a higher valuation than it would otherwise have," Dreyer said in a phone interview from New York. "3G has a track record of drastically expanding margins. There's an expectation they'll achieve the number they put in and then some."
3G, co-founded by Lemann, eliminated more than 7,000 Heinz jobs in 20 months after taking the company over with Berkshire Hathaway. Buffett defended the job reductions his partners at 3G have taken when they buy businesses during a March 31 interview on CNBC.
The share price of Kraft, which surged 36 percent the day of the deal, can be used to estimate the future value of closely held Heinz, Dreyer said. His calculation takes into account the ketchup maker's special dividend payment and assumes a market capitalization of about $87 billion for the new company.
Telles, Sicupira
3G owns 48 percent of Heinz, co-founder Alex Behring told reporters March 25. The buyout firm contributed $4.25 billion to Heinz in 2013 and another $4.8 billion in the Kraft deal.
Lemann hasn't disclosed his personal stake in Heinz. His investments in publicly traded companies show he tends to have a larger stake than Brazilian 3G partners Marcel Telles and Carlos Alberto Sicupira. A spokeswoman for Lemann declined to comment on his holdings.
The 75-year-old billionaire's acquisition spree in North America has insulated him from the stalling economy in his home country. Most of his wealth is derived from a stake in Anheuser-Busch Inbev NV, which gets less than a third of revenue from Brazil. Less than 5 percent of Lemann's fortune trades on the Ibovespa exchange.
"It will be a couple years before Brazil's consumer market picks up," said Daniela Martins, an analyst at Sao Paulo-based Concordia SA Cvmcc. "3G wants businesses that can become leaders globally, and are less interested in the local market."
His beer investment's performance helped boost the former tennis champion's fortune by more than $1 billion this year to $26.8 billion, according to the Bloomberg Billionaires Index. He's the world's 26th-richest person.
Before it's here, it's on the Bloomberg Terminal.
LEARN MORE