These Charts Tell the Story of World Markets in the First Quarter
A look at the winners and losers in markets so far this year
by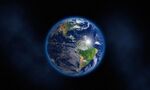 The biggest story in markets in the first quarter of 2015 has been the launch by the European Central Bank of its QE program and the weakening of the euro against the U.S. dollar.

The euro wasn't the only currency making large moves against the U.S. dollar. Over the course of the quarter, the Russian ruble went on a wild ride, weakening significantly and then rallying. That left the ruble pretty much back where it started on Jan. 1. 

Away from currencies, it was a notable quarter for oil, which has tumbled since the beginning of the year, but whose price collapse has finally begun to slow down.

If oil didn't show much change quarter-on-quarter, it looks positively volatile compared to gold, which is finishing the quarter within a couple of dollars of its Jan. 1 price.

In equities, the U.S. hasn't seen much in gains.

But stocks have been on fire in Europe.

It hasn't just been equities in Europe: The Bloomberg Eurozone Sovereign Bond Index continued to climb in Q1.

The one other thing that strengthened over the quarter was the U.S. dollar, which rose against pretty much all other currencies. The dollar spot index (DXY) reached its highest level since early 2003 during the quarter.

Taking all the above into account, we can see that it hasn't been a bad quarter for investors—so long as they managed to avoid oil.
Before it's here, it's on the Bloomberg Terminal.
LEARN MORE