Pilot on Crashed Jet Was Locked Out of Cockpit, NY Times Says
Terje Langeland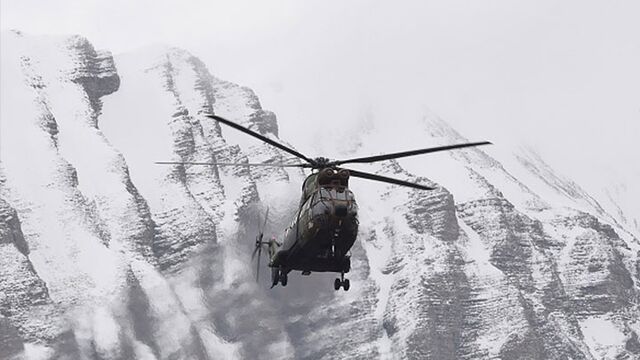 Evidence from a cockpit voice recorder indicates one pilot on the Airbus A320 jet that crashed in the French Alps was locked out of the cockpit, the New York Times said, citing a senior military official involved in the probe of the accident.
The recorder, recovered from the crash site, indicates one pilot left the cockpit before the plane's descent and was unable to get back in, the Times report said. The pilot can be heard knocking repeatedly on the cockpit door but receiving no answer, and then trying to smash in the door, the report said, citing the official. Investigators don't yet know why the pilot left the cockpit, the official said.
The jet, operated by Deutsche Lufthansa AG's Germanwings unit, was heading from Barcelona to Dusseldorf when it slammed into a mountain following a steep, unauthorized descent, killing all 150 people on board. French air-accident investigators said Wednesday they have yet to analyze all the data from the voice recorder, a process that could take months.
French President Francois Hollande said earlier that the casing of the plane's second flight recorder, which logs hundreds of data parameters, had been found, but not the contents. Crash experts will rely on the recorders to explain why it was lost on a daylight flight in good weather with no distress signals from the crew.
The tragedy has perplexed experts because the aircraft had only just settled into cruising altitude at 38,000 feet when it began a descent lasting more than eight minutes, while still following its flight path. There was no communication with the flight deck despite several attempts from air traffic controllers on the ground, suggesting the pilots were either busy trying to salvage the plane or were incapacitated and unable to respond.
Before it's here, it's on the Bloomberg Terminal.
LEARN MORE