California to Allow Some Sex Offenders to Live Near Schools
The California Department of Corrections and Rehabilitation sent out a memo on Wednesday announcing the change in policy.
By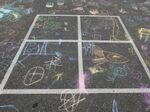 Finding a place to live just got easier for sex offenders in California.  
The California Department of Corrections and Rehabilitation issued a change of policy Wednesday that will allow some sex offenders in the state to live within 2,000 feet of a school or a park, a reversal of a provision of  Proposition 83, or "Jessica's Law," which voters passed in 2006. 
The move comes after the California Supreme Court ruled on March 2 that Jessica's Law violated the constitutional rights of parolees in San Diego county who had challenged its restrictions on where they could live. Because of the strict guidelines in the law, the parolees argued, many had been forced into a life of homelessness. 
"After reviewing the court's analysis, the state attorney general's office advised CDCR that applying the blanket mandatory residency restrictions of Jessica's Law would be found to be unconstitutional in every county," CDCR spokesman Luis Patino told the Los Angeles Times. 
The lightening of the restrictions does not apply to high-risk offenders or those whose crimes involved children under the age of 14. California currently has approximately 75,000 registered sex offenders. 
In the court's decision, Justice Marvin R. Baxter wrote that Jessica's Law "increased the incidence of homelessness among them, and hindered their access to medical treatment, drug and alcohol dependency services, psychological counseling and other rehabilitative social services available to all parolees," the Times reported. 
Named after Jessica Lunsford, who was brutally raped and murdered in 2005 at the age of nine, Jessica's Law was initially passed in her home state of Florida.