Chris Christie Joins States' Obama Immigration Fight
Laurel Brubaker Calkins and Margaret Cronin Fisk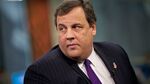 New Jersey Governor Chris Christie is supporting the fight by 26 other states to block the Obama administration's plan to let as many as 5 million undocumented immigrants stay in the U.S.
Christie, a possible candidate for the Republican 2016 presidential nomination, added his name to a request by three other governors for an appeals court to keep the immigration program on hold until the states' challenge plays out in court.
The other governors' states -- Texas, Louisiana and South Dakota -- are already participating in the litigation, while New Jersey had previously remained on the sidelines.
The White House defends the program as a way to focus scarce border-security resources on deporting criminals and recent border crossers while leaving alone law-abiding immigrants with family ties in the U.S. Fourteen states and the District of Columbia are supporting the administration claim, saying they'll earn higher tax receipts if immigrants are allowed to find legal work at higher wages.
Kevin Roberts, a spokesman for Christie, said in e-mail that the governor "did indeed sign on on Monday." Roberts declined to comment further.
Christie and the other governors told the U.S. Court of Appeals in New Orleans that President Barack Obama overstepped his authority by changing immigration policy without congressional approval.
'Real Question'
"This is not a debate over national immigration policy," the governors said in a March 23 court filing. "The real question," they said, was whether the White House can "dispense with the law for 40 percent of the nation's undocumented population."
States challenging Obama's immigration policy criticize it as amnesty that rewards people who are in the country illegally. In February, a federal judge in Texas halted the program hours before agents were to start accepting applications to give undocumented immigrants work permits and Social Security numbers, which "unlock a host of other entitlements," the governors said.
"The rule of law means nothing if it allows one president to unilaterally dispense with those statutes, unilaterally create a new immigration system, unilaterally create new employment and social welfare programs, and then claim that no plaintiff and no court can challenge his unilateralism," the governors said.
To qualify for the program, immigrants must have been in the U.S. for more than five years and have a child who was born a citizen, or who were brought here as children themselves. They must also pass a criminal background check.
The appeals court on April 17 is set to hear arguments on whether it should lift the temporary hold so that the program can proceed while the lawsuit continues.
The appellate case is Texas v. U.S., 15-40238, U.S. Court of Appeals for the Fifth Circuit (New Orleans). The lower-court case is Texas v. U.S.; 1:14-254; U.S. District Court; Southern District of Texas (Brownsville).