Auctions
Oprah's Least Favorite Things: $1.3 Million Auction of Personal Items
From 18th century furniture, to used clothing, to tasteful female nudes
By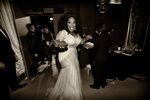 Everything Oprah Winfrey endorses—be it key lime pie or a John Steinbeck novel—turns to gold. Now an auction house is hoping the Oprah effect will rub off on stuff the TV star has actually touched, namely the contents of her own apartment. On April 25, more than 500 lots from her former Chicago apartment will be auctioned by the city's Leslie Hindman Auctioneers to benefit the Oprah Winfrey Leadership Academy Foundation. 
In a sense, what's being auctioned is merely leftovers. Winfrey is reportedly not auctioning a good portion of the more personal objects in her 9,625-square-foot Water Tower condominium, which was listed for $7.75 million, then taken off the market late last year. 

But despite the auction's careful curation, close scrutiny of the sale provides a fascinating insight into one of the most famous women in the U.S. For starters, Winfrey's taste in design leans heavily toward the 18th and 19th centuries. There's a lot of ornate furniture, be it Louis XV or Regency; a fair number of filigreed silver knick-knacks such as these English silver glass bottles (estimate: $1,000 to $2,000); and a preponderance of art that depicts either landscapes or the female nude.
Winfrey has also included clothing and accessories in the auction. Jackets from Chanel and Valentino, skirts from Alexander McQueen, and even a jumpsuit from Yves Saint Laurent (all in a variety of sizes and corresponding decades). Each carries estimates no higher than $500. That doesn't necessarily mean Ultimate Oprah Fans will be getting deals: Auctions often deliberately ascribe lots with highly conservative estimates to drum up interest and participation. 
In addition to the clothes are purses (six from Chanel alone) and shoes, including a striking yellow pair from Christian Louboutin, which the catalog notes "appear to never have been worn." There's also a range of midtier wristwatches, including pieces from Chopard, Chanel, and Ebel. There's even a collection of sunglasses: Lucky bidders will be able to walk away with some of the star's trademark giant eyewear from such designers as Jil Sander and Fendi. (The highest estimate for each pair of glasses is $70.)

The auction items also hint that Winfrey entertains often—and lavishly. There's a Royal Copenhagen porcelain dinner set for 18, a derby porcelain dessert service, a Limoges porcelain dinner service, a set of 11 champagne glasses from Lalique, and 22 multicolored wine glasses, perfect for enacting the Oprah-themed dinner party of your dreams.
The sale, which carries an overall estimate of $850,000 to $1.3 million, should attract a range of bidders, from memorabilia seekers, to fine art dealers, to people looking merely to furnish their own apartments.
What remains to be seen, however, is whether the millions of people who watched Winfrey's shows, buy Winfrey's magazine, and attend Winfrey's conferences are the same people who will want to buy, say, a George III brass-banded mahogany table box. ("You get a pair of lacquered table lamps! You get a pair of lacquered table lamps! Everybody gets a pair of lacquered table lamps!") But maybe the following lots, which range from the weird, to the expensive, to the simply luxurious, will be compelling enough to tip the scales in Winfrey's favor.
Richard Edwin Miller Painting — Estimate: $80,000 to $120,000

Needlework Casket — Estimate: $10,000 to $20,000 

 Decanter Set — Estimate: $150 t0 $250

Makeup and Hair Styling Cart — Estimate: $500 to $700

  Fruitwood Jardiniere — Estimate: $4,000- $6,000

  Derby Dessert Service — Estimate: $20,000 to $40,000

  Place Card Holders — Estimate $800 to $1,200

 Wastepaper Basket — Estimate $100 to $200

Ellie Dolgin Sculpture — Estimate $6,000 to $8,000

 Walking Stick — Estimate $20 to $40

An earlier version of this story misstated the date of the auction. An exhibition of the items will commence April 16 with the auction itself at 10 a.m. on April 25.
Before it's here, it's on the Bloomberg Terminal.
LEARN MORE