Heinz $46 Billion Kraft Bid Is a Megadeal Without Megabanks
Sonali Basak and Ed Hammond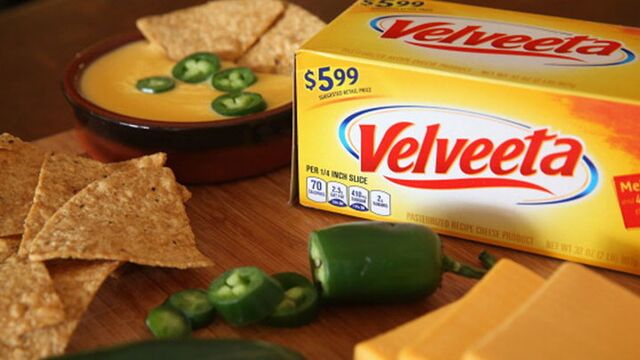 What's missing from the largest takeover of the year? Wall Street's biggest investment banks.
As they worked on a deal to create the third-largest food and beverage company in North America, H.J. Heinz and Kraft Foods Group Inc. tapped just one financial adviser each: Lazard Ltd. and Centerview Partners.
The $46 billion merger is the largest in at least a decade to exclude every so-called bulge-bracket firm, the big banks that dominate the market for M&A advice (think Goldman Sachs Group Inc. or Morgan Stanley).
Small firms are rarely alone in the final accounting of advisers on large transactions because only the big banks can write checks to fund a deal. In this case Heinz's backers, Warren Buffett and 3G Capital, are playing that role.
"When you see a big deal like this, you're used to seeing a bulge bracket," said Jeff Harte, an analyst with Sandler O'Neill & Partners LP. "Given the lack of need for external funding, it made more sense," that boutique banks were alone in advising.
Lazard's role on the deal answered one question that's been floating around Wall Street ever since the departure of its global head of investment banking Antonio Weiss. Weiss is now a counselor to Treasury Secretary Jacob J. Lew, and his exit had some wondering whether Lazard would be able to hold onto banking relationships he had fostered.
Instead, the deal was spearheaded by Lazard Chief Executive Officer Ken Jacobs and Alexander Hecker, a managing director who has been with the bank since 2000 and advised 3G Capital and Buffett on the purchase of Heinz in 2013.
Lazard Gains
The firm's shares rose as much as 2.8 percent Wednesday, and it was the best performing stock on the 234 member Russell 1000 Financial Services Index.
Landing a role on a large deal can impact any bank's ranking among M&A advisers -- which is often used to pitch for new business. With the Kraft deal, Lazard rose from No. 8 to No. 4, among advisers on global deals so far this year, rankings compiled by Bloomberg show. Centerview moved to No. 6 from No. 14.
The big moves, though, can cut both ways if a small adviser misses out on the next round. For example, Moelis & Co. vaulted to No. 13 in 2013 after it advised Heinz on the sale to Buffett and 3G only to fall to No. 32 in 2014.
Blair Effron
Centerview's work on the deal was led by Blair Effron, a former UBS banker who co-founded the firm in 2006. Other large deals that the bank has advised on this year include Pharmacyclics Inc.'s $20 billion sale to Abbvie Inc.
Effron, who is known for his expertise in the consumer goods industry, was also an adviser on Kraft's spin-off from Mondelez International Inc. and to Heinz on its sale.
For its work on the deal, Centerview could receive $75 million to $100 million, Jeff Nassof, a vice president at advising firm Freeman & Co. estimates. Lazard could be paid about $50 million to $60 million, he said.
Nassof's basing those estimates on a deal value of over $40 billion. The ultimate size of this deal -- in which Kraft shareholders will wind up owning almost half of a new publicly traded entity -- is a moving target.
The $46 billion value is based on the dividend Kraft shareholders will receive, in addition to the market value of the company ahead of Wednesday's announcement, and excludes the value of debt.
Advisers on the deal valued Kraft at around $50 billion to $52 billion, a figure that includes the dividend payout and a premium for Kraft shareholders, two people with knowledge of the matter said.
Before it's here, it's on the Bloomberg Terminal.
LEARN MORE