markets
Greece's Debt Crisis Explained
The clock is ticking
By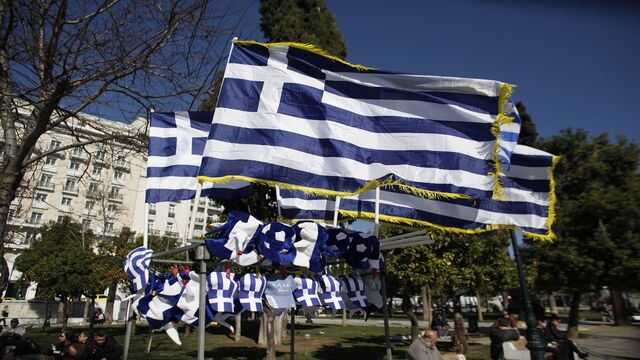 Time is running out for Greece. By early April, the Greek government will have a bond payment come due, and there will be no way for the government to make the payment unless it gets a fresh tranche of cash from its creditors, who are in large part euro zone governments.
Not only is the clock ticking but additional pressures on the country continue to rise. This week, the European Central Bank barred Greek banks from increasing their holdings of short-term government debt. Short term debt ("T-bills") has been an important funding valve for the government during this extended period of stress.
Also this week, Greek Prime Minister Alexis Tsipras visited Germany and met with Chancellor Angela Merkel in a bid to build trust between the countries, easing tensions. His visit seemed helpful. Ultimately, though, Greece needs to execute a set of economic reforms and allow outsiders to observe them for the country to get the money it needs.
For more, read this QuickTake: Greece's Fiscal Odyssey
Before it's here, it's on the Bloomberg Terminal.
LEARN MORE