Factories in U.S. Feel Pain of Rising Dollar, Slump in Oil
Victoria Stilwell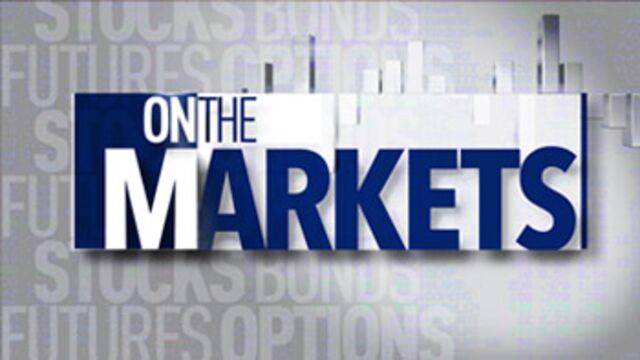 Orders for American-made durable goods unexpectedly dropped in February as manufacturers absorbed the damage inflicted by a rising dollar and slumping energy production.
Bookings for goods meant to last at least three years declined 1.4 percent after a 2 percent gain in January that was smaller than previously estimated, data from the Commerce Department showed Wednesday in Washington. The median forecast of 81 economists surveyed by Bloomberg estimated durable goods orders would rise 0.2 percent.
The plunge in crude prices that began last year probably will cause mining and oil companies to keep curbing purchases of new equipment, while a stronger dollar also makes American goods more expensive to customers overseas. Combined with the lingering effects of supply shortages caused by the labor dispute at West Coast ports and harsh winter weather, manufacturing may take time to regain its footing.
"We're definitely seeing the impact from the stronger dollar -- it's evident in manufacturing surveys and production data," said Chris Low, chief economist at FTN Financial in New York, who predicted durable goods orders would decline. Demand is "likely to continue to be sluggish" as the full impact from the oil slowdown is yet to come, he said.
Stocks fell, sending the Nasdaq Composite Index down the most in 11 months, as a selloff in semiconductors spread to the broader market. The Nasdaq Composite lost 2.4 percent at 4 p.m. in New York, while the Standard & Poor's 500 Index declined 1.5 percent to 2,061.05.
Survey Results
Forecasts for durable goods in the Bloomberg survey ranged from a 2 percent drop to a 3.5 percent increase.
Orders for non-military capital goods excluding aircraft, considered a proxy for future business investment, also dropped 1.4 percent in February, a sixth consecutive decline. That marked the longest stretch of decreases since mid-2012. They were projected to rise 0.3 percent.
The Commerce Department's report provides only broad descriptions of categories, making it difficult to determine which industries are leading the drop. Machinery bookings, which include mining and construction equipment, declined 1.8 percent in February. They are down 10.2 percent over the past six months, the biggest decrease over a similar period since 2009, when the economy was still in a recession.
Joy Global Inc., the world's largest maker of underground mining machinery, is feeling the pain of reduced equipment spending. Lower copper and coal prices have prompted mining companies around the world to rein in capital expenditures, hurting Joy's sales of loaders and shovels.
'Challenging' Environment
"We had expected a slower first quarter with many of our customers taking extended production shutdowns," Chief Executive Officer Ted Dohney said in a March 5 conference call. "Over the last several months, the global economic landscape has become more challenging."
Part of the slowdown also could be related to weakness in exports as the dollar climbed. Sales of American goods to foreign buyers dropped for the three months ended in January.
Shipments of non-military capital goods excluding aircraft, which is used to calculate gross domestic product, increased 0.2 percent in February after falling a revised 0.4 percent the month before, Wednesday's Commerce Department report showed. January had previously been reported as a 0.1 percent gain.
Economists at JPMorgan Chase & Co. cut their forecast for first-quarter GDP after the durable goods report. Michael Feroli, JPMorgan Chase's New York-based chief U.S. economist, lowered the projection to a 1.5 percent annualized pace from 2 percent.
Cutting Forecasts
Feroli estimates the colder-than-normal temperatures and snow will reduce growth this quarter by as much 0.7 percentage point. The work stoppage at West Coast ports, that was resolved toward the end of last month, also will damp GDP, although the impact will be smaller than that from the weather, he said.
Another 0.4 point drag can be attributed to the slowdown in oil-related business investment, he said.
The U.S economy expanded at a 2.2 percent annualized rate in the fourth quarter, according to Commerce Department data. The third and final estimate of fourth-quarter growth is scheduled for release on March 27.
While the dollar and oil may be hurting manufacturing, the biggest part of the economy -- consumers -- is probably benefiting, said FTN's Low.
Cheaper imports caused by the strengthening currency and lower fuel bills boost household buying power.
"In the end, it adds up to a stronger economy because consumers are so important to the U.S. economy, but there are going to be sectors that don't do as well," said Low.