ANZ Bank Is Interested in RBS's Asia-Pacific Assets
Narayanan Somasundaram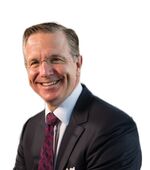 Australia & New Zealand Banking Group Ltd. is interested in acquiring assets from Royal Bank of Scotland Group Plc as the U.K. lender cuts back its operations in the Asia-Pacific region.
"I'm interested in looking at their assets across the region," Andrew Geczy, head of ANZ's international and institutional banking business, said in an interview in Sydney Wednesday. "There's opportunities that happen as many of the European and American banks retrace back home."
Acquisitions from RBS would help bulk up ANZ's presence in a region where it competes with large global banks such as Citigroup Inc. and HSBC Holdings Plc. Meanwhile, RBS Chief Executive Officer Ross McEwan is taking an ax to what was once one of the world's biggest banks, accelerating cost cuts amid seven consecutive years of losses.
Melbourne-based ANZ is seeking to double the percentage of profit it gets from businesses outside Australia and New Zealand to as much as 30 percent by 2017, according to a bank strategy briefing in March 2011.
By contrast, RBS's corporate and institutional bank will reduce its global footprint to 13 countries from 38 at the end of 2014 as the Edinburgh-based company tries to return to profit and exit government ownership. RBS is seeking to sell or wind down its Asia corporate banking business under a plan code-named Project Brown, a person familiar with the process said last month.
Project Brown
Disposing of the Asian corporate business would leave RBS with about 200 staff in the region, down from 2,800 at the end of last year, the person said. RBS would probably keep some operations offering dollar, euro and yen fixed-income products, and some staff would stay to serve institutional clients, the person said.
Businesses with the best potential to be sold include corporate lending and credit operations such as debt capital markets, according to the person. Indian consumer banking and Australian and New Zealand dollar rates are among those more likely to be closed, the person said.
ANZ CEO Mike Smith bolstered his Asian expansion plan in 2009 by acquiring RBS businesses in Singapore, Taiwan, Indonesia, Hong Kong, the Philippines and Vietnam for $550 million. The acquisition gave the bank 54 branches with $3.2 billion in loans and $7.1 billion in deposits, ANZ said at the time.
Myanmar Opportunity
The lender operates in 29 countries across the Asia-Pacific region, according to its website, and plans to start operations in Myanmar and Thailand to complete its footprint, Geczy said.
The opportunity in Myanmar is bigger than previously anticipated with some Asian companies looking to shift their manufacturing to the country, he said.
"By going to Myanmar, the Taiwanese, Korean manufacturers are now looking to a bank," Geczy said. "There aren't Taiwanese, Korean banks in Myanmar. That's resulted in us having a bigger opportunity than we initially thought."
Before it's here, it's on the Bloomberg Terminal.
LEARN MORE