Sam Stovall's Chart Will Make You Wonder if Recession Is Coming
by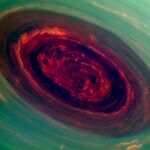 Fair warning: This may be a bit of a bummer, especially for those of you still emotionally vulnerable after taking Villanova deep in your NCAA brackets.
Sam Stovall of S&P Capital IQ has a chart that will make you wonder if the weak outlook for profit growth — earnings per share at Standard & Poor's 500-stock index companies, to be specific — is a harbinger of a full-blown recession. Analysts estimate EPS will decline for the first nine months of the year before the fourth quarter comes in and saves the day, according to data compiled by Bloomberg. The estimates look like this:

It's not quite a prediction for declining full-year profit, but it's pretty darn close, especially if the fourth-quarter estimates prove to be too optimistic. (S&P's tally of estimates results in an even weaker outlook for full-year growth, at 0.3 percent.)
"And like the recognizable pair of Astaire and Rodgers, downward EPS growth trends and economic recessions also go hand-in-hand," Stovall wrote.
Sure, Sam may have spelled Ginger Rogers's name wrong, but he's more of a numbers guy anyway. And as his chart below shows, all 10 recessions since 1945 (shaded in gray) were accompanied or preceded by declines in earnings on a rolling 12-month basis.

Economists, on the other hand, are forecasting U.S. economic growth of 3 percent for 2015, which would be the strongest expansion in a decade.
Is it possible the economy could go in one direction, while profits go the other? It wouldn't be the first time. While the chart shows all recessions were accompanied by declining profits, not all periods of declining profits were accompanied by recessions. (Go ahead, read that sentence again. We'll wait. Or look at the three occasions circled on the chart if that's easier.)
Part of the disconnect is that the potential for negative earnings growth is almost entirely a result of the collapse in oil prices. The full-year estimates for profit growth in the health-care, financial, and consumer groups are all at least 10 percent, Bloomberg's survey of analysts shows. And not surprisingly, those are among the best-performing stocks this year.
So, as Stovall put it, as the first-quarter earnings season approaches "investors will need to decide if the precipitous decline in 2015 EPS growth estimate foretells the approach of an overall recession, or merely a slowing of the profit sprint, as a result of running out of energy."
Regardless of whether the earnings outlook is a stock-market red flag warning of future economic weakness, it's certainly not an encouraging sign for the course of the S&P 500. With the price-earnings ratio near a five-year high of almost 19 times reported profit, it means another robust year for the index would require valuations to stretch out even more.
"The consensus is that we've had all the p-e expansion we're going to have in this cycle, and now it's time for earnings to kick in," Doug Ramsey, who helps oversee $1.7 billion as the chief investment officer of Leuthold Group, told Bloomberg Radio today. "But that's certainly not going to happen this year with the currency translation issues cropping up with multinationals. We think it's going to be a difficult year for earnings."
Speaking of difficult years, check out this guy's bracket:

Before it's here, it's on the Bloomberg Terminal.
LEARN MORE