Stanford Names Robert Wallace to Lead $21 Billion Endowment
Michael McDonald and Lauren Streib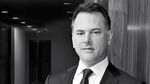 Stanford University named Robert Wallace of Alta Advisers Ltd. to lead its $21.4 billion endowment.
Wallace, 49, who also worked at Yale University's investment office, will replace John Powers later this year after a transition period, Stanford said Monday in a statement. Powers announced last year that he would step down. He has served as president and chief executive officer of Stanford Management Co. since 2006.
"Rob Wallace brings expertise in global financial management, as well as an understanding of the importance of endowment management to support higher education," John Hennessy, said in the statement.
The size of Stanford's endowment has almost doubled in the past decade under Powers, increasing from $12 billion in 2006. The university's management company produced an investment return of 16.8 percent in the year ended June 30 and over a decade the annual average gain was 9.9 percent, according to data compiled by Bloomberg.
Stanford, near Palo Alto, California, is renowned for its fundraising prowess and the wealth that former students such as the founders of Google Inc. have produced in Silicon Valley. Among universities it is the fourth-richest when measured by endowment, trailing only Harvard University, the University of Texas system and Yale University, according to an annual study by the National Association of College and University Business Officers and Commonfund.
Yale Grad
Wallace graduated from Yale in New Haven, Connecticut, in 2002 and went to work for the university's renowned investment arm, which is run by David Swensen, according to the office. In 2005, he joined Alta Advisers, an investment company serving the family of Swedish industrialist Hans Rausing.
Before his career in investment management, Wallace danced professionally for 16 years with the American Ballet Theater, the Boston Ballet and the Washington Ballet, according to a profile. He has also served on an investment committee for Cambridge University and as a governor of the Royal Ballet School in London.
Before it's here, it's on the Bloomberg Terminal.
LEARN MORE