Christie Says Cruz Presidential Bid Won't Move Up His Timetable
Terrence Dopp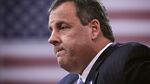 New Jersey Governor Chris Christie said U.S. Senator Ted Cruz's announcement Monday that he'll run for president won't force him to accelerate his own timetable for deciding whether to run.
Christie, a Republican who's considering a presidential campaign in 2016 and has a political action committee, said during a radio call-in program he intends to make an announcement in late spring or summer. Cruz, a Texas Republican, kicked off his presidential campaign by calling for conservatives to "rise up and reignite the promise of America."
"I don't think it makes a difference," Christie said, when asked about the Cruz announcement during his monthly "Ask the Governor" call-in radio show. "That's kind of talking-head stuff from the cable networks."
Cruz became the first major-party candidate to formally declare a campaign for the presidency with his announcement at Liberty University in Virginia. Cruz's speech, staged at a university founded by the late evangelist Jerry Falwell, emphasized religion.
Christie said he doesn't anticipate Cruz squeezing others out of early fundraising or attempts to gain backers.
Christie also said he wasn't referring to Wisconsin Governor Scott Walker, a likely Republican rival, when he told an audience at a weekend event in Florida to beware of those who flip-flop on issues. That alleged salvo was reported today by Time magazine.