The Many Hats of Jim Messina
The head of Clinton's main super PAC also advises Uber and Airbnb
By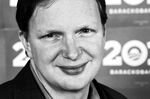 In December 2012, Uber had an urgent problem: Its drivers in Milan were being menaced by angry cabbies wielding tire irons. Chief Executive Officer Travis Kalanick consulted with investor Shervin Pishevar, the politically connected venture capitalist. Pishevar happened to know that Jim Messina, the campaign manager for Barack Obama's reelection, was celebrating the president's victory in Italy. As Messina recalls: "I was getting engaged and drinking my ass off."
Still, he took Pishevar's call at 2 a.m. in Italy, then called U.S. Ambassador David Thorne, who called Milan Mayor Giuliano Pisapia. City police began looking into the disputes. (Things aren't exactly friendly, though. In February a threatening sign was hung near the home of Uber's top executive in Italy.)
Since he took Pishevar's call, Messina, an in-demand Washington operative and head of Priorities USA Action, a super PAC aligned with likely 2016 Democratic presidential nominee Hillary Clinton, has become Silicon Valley's go-to government fixer. He's still working with Uber—he helped recruit fellow Obama campaign alum David Plouffe as its senior vice president for policy and strategy—and advises Airbnb, used-car market Beepi, and Pishevar's Sherpa Ventures while serving on the board of cybersecurity company Vectra Networks.
"We call him 'The Wolf,' " says Pishevar, a reference to the murder-cleanup consultant in Pulp Fiction, played by Harvey Keitel. "He's a mastermind in terms of political strategy."
Besides Plouffe, who joined Uber in August, Messina has been followed into tech by another Obama alum, former White House Press Secretary Jay Carney, who signed on with Amazon.com on Feb. 26. But unlike the others, Messina isn't quitting his day job. He says he plans to keep running the Priorities super PAC. While it isn't unusual for politicos to peddle their influence and then return to politics, the simultaneity is a potential conflict, says Fred Wertheimer, president of Democracy 21, a nonprofit that works to limit the influence of money in politics. "We live in a world where political operatives do all kinds of consulting, so it can get complicated," Wertheimer says.
Messina got his first immersion in tech early in the 2012 campaign, when he frequently swung through Northern California soliciting advice and support from executives such as Steve Jobs, Google Executive Chairman Eric Schmidt, and Salesforce.com CEO Marc Benioff. Messina was an outsider then; now he's a consigliere for startups that need help winning over legislators. "In the industries these companies are in, you have entrenched companies that wake up every day trying to put them out of business," Messina says. "The existing rules and regulations were not built for disruptive technology, and part of America's success has been allowing disruptive technology to soar."
The Valley has already been lucrative for Messina and his consulting firm, the Messina Group. When he started working for Uber, Messina received an undisclosed number of shares in the company, which was then valued at $330 million. Uber's valuation is now 124 times higher—more than $41 billion—meaning Messina's shares are potentially worth tens of millions of dollars. "It certainly helps to pay the rent," says Messina. He quickly adds: "I think about getting involved in things I really believe in." He wouldn't discuss compensation.
At Uber, Messina taught the combative Kalanick to frame his fight as a campaign and direct attention to the taxi industry's problems. With his and Plouffe's help, Uber won political battles in Virginia and Pennsylvania, though it still faces many obstacles at home and abroad. At Airbnb, Messina has worked with David Hantman, a former chief of staff to New York Democratic Senator Chuck Schumer, to fight legislation barring landlords and tenants from using apartments as makeshift hotels. For Beepi, which lets Californians buy and sell used cars online, Messina is navigating a maze of laws and introducing the company to regulators. He helped score a 48-hour's-notice meeting with California's secretary of transportation "that otherwise would have taken six months to set up," says Beepi CEO Alejandro Resnik. "We consider him our silver bullet."
Until 2016, Messina expects to spend most of his time in Washington. (His consulting firm uses three desks in Pishevar's San Francisco office.) After that? "I would someday love to live in San Francisco or Silicon Valley," he says. "Right now, I'm pretty committed to getting Mrs. Clinton elected."
—With Joshua Green
The bottom line: Obama campaign manager Jim Messina consults for tech companies while running Hillary Clinton's super PAC.
Before it's here, it's on the Bloomberg Terminal.
LEARN MORE