Fed Officials Cut Forecast for End-2015 Fed Funds Rate to 0.625%
Christopher Condon and Jeff Kearns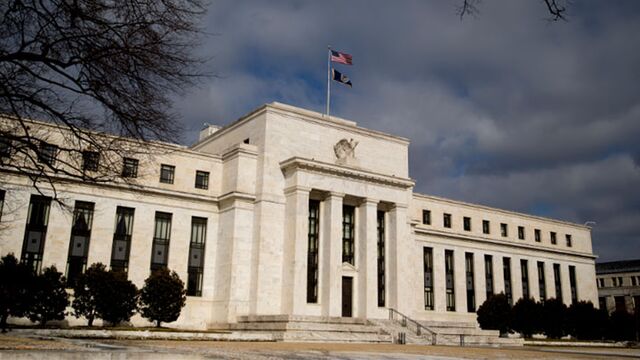 Federal Reserve officials lowered their median estimate for the federal funds rate at the end of 2015 to 0.625 percent, compared with 1.125 percent in December forecasts.
The median estimate for the end of 2016 declined to 1.875 percent from 2.5 percent, according to the Federal Open Market Committee's quarterly Summary of Economic Projections.
Fed Chair Janet Yellen will provide details on the outlook and answer questions at her press conference scheduled for 2:30 p.m. today in Washington.
The unemployment rate will range from 5 percent to 5.2 percent at the end of 2015, matching their projection for the longer-term range, and from 4.9 percent to 5.1 percent at the end of 2016, the Fed said. The economic forecasts are so-called central tendency estimates, which exclude the three highest and three lowest projections.
Inflation, measured by the personal consumption expenditures price index, will range from 1.3 percent to 1.4 percent at the end of this year, down from a range 1.5 percent to 1.8 percent projected in December. The Fed aims for 2 percent inflation.
Before it's here, it's on the Bloomberg Terminal.
LEARN MORE