Apple Plans to Offer ABC, CBS, Fox Through Apple TV
Gerry Smith, Lucas Shaw and Tim Higgins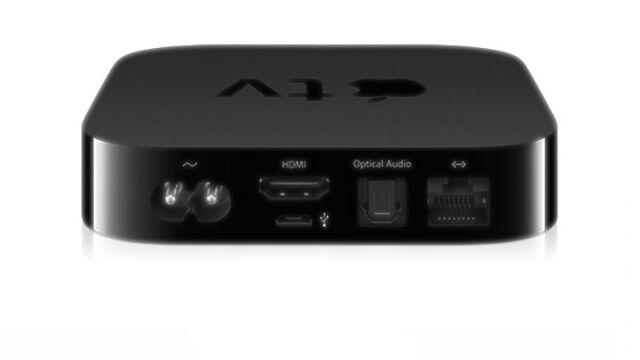 Apple Inc., trying to strengthen its set-top service called Apple TV, is in talks with broadcasters ABC, CBS and Fox to provide Web-based television later this year, according to people familiar with the effort.
The service would include about 25 channels and may include cable channels from companies owned by the media conglomerates, said the people, who asked not to be identified because the talks are private. A deal with the networks would follow an agreement announced last week to put to HBO's new stand-alone online service on Apple devices for $14.99 a month beginning April 12.
The moves open the gate for other television providers to work around cable companies and deliver shows to users online. Such streaming services may prompt more consumers to cut the cord with cable companies, creating a new dynamic for the TV industry.
Chief Executive Officer Tim Cook last week lowered the price of Apple TV, which allows users to transfer digital video and other files to their televisions, to $69 from $99 along with announcing the HBO deal. "This is just the beginning," he said.
Apple is also talking to Viacom Inc., owner of Comedy Central and MTV, according to one person. The Wall Street Journal, which earlier reported the talks with Apple, also wrote that Discovery Communications Inc. is taking part in the negotiations. NBCUniversal isn't, because Apple became convinced Comcast was stringing it along while focusing on its own Web service, the newspaper said. Technology blog Re/code last month reported that Apple was talking to programmers.
Digital Lives
The Cupertino, California-based maker of iPhones and iPads first introduced Apple TV in 2007 and has since sold more than 25 million units, Cook said. It's part of a broader strategy by the company to further immerse its users' digital lives within Apple devices. Apple sold about 74 million iPhones in the most recent quarter, helping fuel a record profit of $18 billion.
"We believe that this possible content package would remove a significant hurdle to Apple launching a stand-alone television," Gene Munster, an analyst at Piper Jaffray, said Tuesday in a note to investors.
Television networks are increasingly trying to chase younger viewers with an online-only video service. CBS sells All-Access for $5.99 a month and offers a free online news service called CBSN, while Comcast Corp.'s NBCUniversal has said it plans to offer a subscription service for comedy videos in the coming months.
CBS Corp.'s Showtime, a premium cable rival to HBO, has also said it plans to offer an stand-alone service this year.