Sotheby's CEO Mission? Boost 271-Year-Old Company's Brand
Katya Kazakina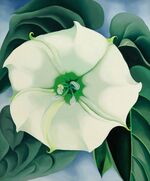 Sotheby's new Chief Executive Officer Tad Smith said he'll focus on expanding the 271-year-old auction house's brand and formulating a five-year plan to boost growth and profitability.
Smith, a media and entertainment executive who had been president and CEO of Madison Square Garden Co. since February 2014, begins on March 31, the New York-based auction house said Monday in a statement. Smith, 49, replaces William Ruprecht, who had been under pressure from billionaire activist investor Daniel Loeb last year to cut costs and increase shareholder value.
Sotheby's has failed to turn record auction volumes into higher profit. Loeb, founder of hedge fund Third Point, in May gained a seat for himself and two of his candidates on the company's board of directors after pushing for change. Six months later, Sotheby's announced Ruprecht's resignation.
Smith said during a conference call with investors that he'll develop a growth strategy, accelerate the auction house's use of technology and "allocate capital effectively." He didn't provide details.
"The brand is already extended in three different ways," Smith said, referring to Sotheby's key business areas of financial services, private sales and public auctions. The question is to determine the "key attributes of that brand" and "how to create growth avenues," he said.
Separate Positions
Sotheby's said it will separate the CEO and chairman positions. Domenico De Sole, Sotheby's lead independent director, is replacing Ruprecht as chairman of the board of directors.
"Tad is a great strategist," De Sole said during the call. "He really understands brands and brand building. He is comfortable with technology and also he does know how to manage a global sales force across different channels. He's driven revenue and profitability growth at his former company."
Another activist investor, Marcato Capital Management, has urged Sotheby's board to approve a $500 million stock buyback, following the company's announcement that it was suspending capital returns to shareholders during its CEO search. Marcato, the company's largest shareholder after Third Point, also criticized Sotheby's "poor" returns and has pushed for chief financial officer Patrick McClymont to be replaced.
Business Experience
David Schick, an analyst at Stifel Financial Corp., said in a research note that Smith offers shareholders "broad-reaching" business experience rather than an art background. Schick has a "buy" rating on Sotheby's.
Smith, who has also worked at Cablevision Systems Corp. and Reed Elsevier Group Plc's Reed Business Information division, is an adjunct professor at the Stern School of Business at New York University, where he has taught the course "Strategy and Finance for Entertainment, Media and Technology Companies" for the past 15 years, Sotheby's said.
Smith's diverse experience in media, business information and the Internet "should be a positive as Sotheby's may evolve into a strong lifestyle brand," Oliver Chen, an analyst and managing director with Cowen & Co., wrote in a research report. Chen has a "market perform" rating on Sotheby's.
Record Sales
Sotheby's had record auction sales in 2014 of $6.1 billion, with contemporary art leading the way with $1.7 billion in sales, up 20.3 percent.
Revenue from art and collectibles sales in 2014 totaled $825.1 million, up 4 percent from $793.6 million in 2013. Profit fell 9 percent as net income declined to $117.8 million, or $1.69 a share, in the 12 months ended Dec. 31.
"We do have one of the most amazing brands in the world," said De Sole.
Sotheby's was up 1.1 percent to $40.98 in New York at 4 p.m. The shares have declined 8.4 percent in the past year.
Ruprecht joined Sotheby's in 1980 and worked in various positions including serving as executive vice president and director of marketing. He had served as CEO since 2000.
Sotheby's had $7.6 million in compensation-related expenses for Ruprecht in the fourth quarter, including a $4 million severance, the auction house said.
Before it's here, it's on the Bloomberg Terminal.
LEARN MORE