Obama Deputy Warns Senate on Undermining Iran Nuclear Talks
Toluse Olorunnipa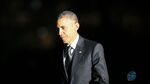 President Barack Obama's administration moved to curb further interference with negotiations to limit Iran's nuclear program, asking a top U.S. senator to keep Congress on the sidelines until a deal is done.
In a letter sent Saturday to Senate Foreign Relations Committee Chairman Bob Corker, Obama's chief of staff advised holding off on legislation that would grant lawmakers a more prominent role in the U.S.-Iran deal-making process.
"The legislation would likely have a profoundly negative impact on the ongoing negotiations," Denis McDonough wrote. "This would complicate the possibility of achieving a peaceful resolution to the Iranian nuclear issue if legislative action is taken before a deal is completed."
The rare attempt by lawmakers to put themselves in the middle of diplomatic negotiations boiled over last week when 47 congressional Republicans sent an open letter to Iran warning it against cutting a deal with diplomats from the U.S. and five other world powers aimed at keeping Iran from obtaining a nuclear weapon. Corker, who didn't sign the letter, co-sponsored a proposal to give Congress the final say on any deal, accusing Obama of trying to sidestep the legislative branch.
Obama would veto the bill if it passes, McDonough said.
"The administration's request to the Congress is simple: let us complete the negotiations before the Congress acts on legislation," he wrote.
Veto Proof
Corker said Congress should be able to take a vote on the deal before it is finalized.
"On this issue where Congress has played such a vital role, I believe it is very important that Congress appropriately weigh in before any final agreement is implemented," he said in a statement responding to McDonough.
The exchanges between McDonough and Corker come after 47 Republican senators, led by Tom Cotton of Arkansas, sent a letter March 9 to Iran's leaders warning that any agreement reached could be undone after Obama leaves office in 2017. That prompted a 745-word response from Vice President Joe Biden, who called the letter "beneath the dignity" of the Senate.
U.S. Secretary of State John Kerry, in an interview on CBS television's "Face the Nation" that aired Sunday, called Cotton's letter an "unconstitutional, un-thought-out action by somebody who's been in the United States Senate for 60-something days."
Cotton defended the letter on the same CBS program, saying it was necessary to send "a clear message to a dictatorial regime."
"The fact that President Obama doesn't see this letter as a way to get more leverage at the negotiating table just underscores that he is not negotiating for the hardest deal possible," said Cotton, a first-term senator. "He is negotiating a deal that is going to put Iran on a path to a bomb."
Nuclear Iran
The Obama administration and its negotiating partners from the U.K., France, Germany, China and Russia are pressing Iran for an agreement lasting at least a decade to strictly limit Iran's nuclear capabilities to civilian uses and guarantee the United Nations unrestricted access to inspect its facilities.
"The president is about to make what we believe will be a very bad deal," Senate Majority Leader Mitch McConnell said Sunday on CNN's "State of the Union" program. "He clearly doesn't want Congress involved it at all. And we're worried about it. We don't think he ought to make a bad deal with one of the worst regimes in the world."
Critics are calling for tougher economic penalties to force the Islamic Republic to abandon uranium enrichment forever and accept intrusive monitoring that would last indefinitely.
"I can't frankly imagine anything more destabilizing to the Middle East or the decades in front of us than a nuclear capable Iran," Senator Roy Blunt, a Missouri Republican, said on ABC television's "This Week" program.
Corker Bill
Corker has said his bill is designed to allow Congress to address some of the conflict surrounding the Iran talks. The Tennessee Republican said he has picked up support from Democrats for his bill and has sought to preserve a veto-proof majority.
Senator Tim Kaine of Virginia, one of the Democratic co-sponsors of the bill, defended it Sunday during an appearance on NBC's "Meet the Press" program.
"All our bill does is sets up the process under which Congress reviews a deal," he said. "This is a very bipartisan and deliberative approach to looking at something that is fundamentally about our nation's security interests, and if they're going to unwind congressional sanctions, Congress is going to be involved."
Congressional Opportunity
Democrats supporting the proposal have vowed to wait until after March 24 before voting on the proposal. Participants in the talks have set a goal of agreeing on the framework of a deal by the end of this month.
McDonough said Corker's bill "would potentially prevent any deal from succeeding" by undermining U.S. negotiators and "emboldening Iranian hard-liners." Part of the bill, which would restrict Obama's ability to lift some sanctions on Iran, would make securing an agreement more difficult and alienate the U.S. from its international negotiating partners, he said.
In his three-page letter, McDonough included assurances that Congress will have an opportunity to weigh in on the deal.
"We agree that Congress will have a role to play -- and will have to take a vote -- as part of any comprehensive deal," he wrote. "As we have repeatedly said, even if a deal is reached, only Congress can terminate the existing Iran statutory sanctions."