A $250,000 Tour With One Aim: Get Chinese to Buy a Home
Bonnie Cao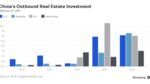 Just how confident is Los Angeles property broker Erik Coffin that he can interest Chinese clients in high-end Las Vegas villas? He's charging $4 million a month for a quick glimpse.
It isn't just any tour. The marketing push is set to start next month for these twice-monthly journeys that cost $250,000 a pop for a seven-day, private jet and Rolls Royce-chauffeured trip to the American heartland. Eight-person groups also will be offered consultations on plastic surgery, picking the sex of a child and wealth-management.
"It's already a win for us," said Coffin, 42, who employs 18 Mandarin speakers, almost a third of his staff, at Gotham Corporate Group, which recently opened an office in Beijing.
Wealthy Chinese have been stocking up on overseas real estate for at least the past five years, according to SouFun Holdings Ltd., China's biggest real estate website. Now, entrepreneurs such as Coffin are banking on that demand to create an entirely new industry to cater to their needs -- everything from websites and brokers to developers, lawyers and international marketers.
"Chinese consumers used to come to us and say, 'Where can I buy with $500,000?,'' said Andrew Taylor, 44, who helps run Juwai.com, a four-year-old Shanghai-based real estate platform catering to Chinese clients seeking homes overseas. ''Now they are looking at three or four countries at the same time.''
Juwai, which means ''Live Abroad,'' says it has more than 4.8 million property listings in 58 nations. There's no shortage of clients: 60 percent of China's wealthiest are contemplating a move, the site says.
Pushback
In Beijing, a marketing campaign sponsored by SouFun touts a 12-day ''Gold-Digging U.S. tour." The Chinese capital was also host last weekend to a three-day foreign property and immigration exhibition, the second of its kind in four months. Among destinations on offer: Portugal ("get a residence permit for the whole family"); Japan ("pass on your ownership for generations"); and the U.S. (again, "invest by one person, get a green card for the whole family").
"We used to think these buyers are local tycoons," said Ben Liu, Shanghai-based marketing director at the American Regional Center for Entrepreneurs, which helps Chinese buyers invest in U.S. properties through the EB-5 program. "They are now entrepreneurs or higher mid-class professionals, such as doctors and engineers."
Liu teamed up with SouFun in December to take 10 Chinese investors on a real estate prospecting trip to San Francisco, Los Angeles and New York.
$39 Billion
The numbers are staggering. Chinese made wealthy by a 10-fold expansion in the nation's gross domestic product spent $39 billion on global real estate in the six years ended in 2014, up from $92 million in 2008, according to Real Capital Analytics Inc.
Such investment is pushing up prices in cities around the world. In Sydney, home prices jumped almost 14 percent during the past year, prompting an alarmed Australian government to propose tougher rules and fines for foreigners who "illegally" buy homes.
"That may give rise to the same kind of property market distortions that exist in China, which is why you already hear complaints from Australia and elsewhere about Chinese investors driving up the price of housing and putting it beyond the reach of long-time residents," said Patrick Chovanec, chief strategist at Silvercrest Asset Management Group LLC in New York. Chovanec taught at Beijing's Tsinghua University between 2008 and 2013.
Impulse Purchase?
Some Chinese investors don't need the support of international real-estate networks. Take Lynn Lin, 36, who said she first arrived in New York from China last year on a sightseeing tour.
Then she met a Chinese-speaking broker, who showed her a three-bedroom, 2,152-square-foot (200-square-meter) condominium on Manhattan's Upper East Side. Lin, who already owns three homes in Shanghai, bought it for $4 million -- in cash.
"People usually come to the U.S. shopping for luxury bags or expensive clothes, but I bought a home," said Lin, who owns a petrochemical export business in the eastern Chinese province of Zhejiang. "Maybe I'm crazy and a bit impulsive, but it was a better deal than buying a similar type of home in downtown Shanghai. And I just really like the city. It's as simple as that."
EB-5 Visas
Many countries, including the U.S., offer preferential visa treatment in exchange for investment pledges. Last year, Chinese nationals snapped up 85 percent of the U.S. EB-5 visas offered to foreigners who plow at least $500,000 into U.S. development projects. It was the first time that the annual allocation was completely taken up before the end of the year.
In New York, a Chinese insurance company agreed last year to buy Manhattan's historic Waldorf-Astoria Hotel, saying it planned to add "Chinese elements" such as a Chinese restaurant. Shanghai-based Greenland Holding Group Co. bought 70 percent of Brooklyn's Atlantic Yards, the 22-acre residential and commercial project, and says it aims to extend the China market abroad.
In the fast-gentrifying Brooklyn neighborhood of Williamsburg, China's XIN Development, a unit of Xinyuan Real Estate Co., built a seven-story development called Oosten, whose Dutch name, meaning "east," is a nod to New York's heritage. Of the 216-unit building's 75 homes that have been put on the market, a third went to Chinese buyers, according to John Liang, Xinyuan's New York-based executive vice president.
An added perk: The developer said it will give buyers of "certain premiere residences," including a $6.4 million, five-or six-bedroom penthouse, a free trip to Amsterdam to meet the project's Dutch designer, Piet Boon.