Will Bill Clinton's Ties to Jeffrey Epstein Become an Issue for Hillary?
Republican National Committee Chairman Reince Priebus raises some questions on "With All Due Respect."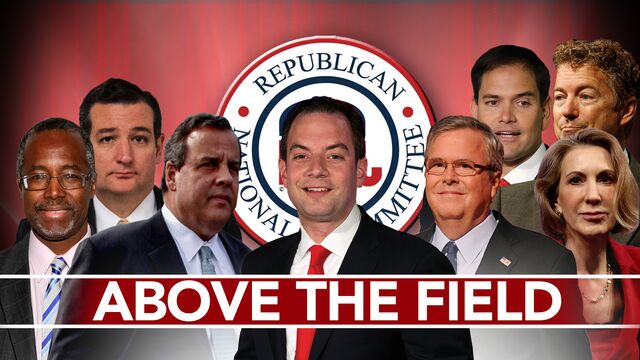 Can Republicans drag registered sex offender/billionaire Jeffrey Epstein into the race for the White House?
A few weeks after the Republican National Committee published a blog post criticizing the lack of mainstream news coverage of "Bill Clinton's travels with Jeffrey Epstein," Chairman Reince Priebus on Friday unleashed a list of open questions.
"I'd like to know what he was doing with Jeffrey Epstein, how many trips did he take, where was he going, what did he do when he was with this guy?" said Priebus during an interview with Bloomberg Politics' John Heilemann and Mark Halperin on With All Due Respect. "When you hang out with a guy who has a reputation like Jeffrey Epstein, multiple times, on private jets, on weekends, on trips, on places at least where it's been reported not very good things happen, it would be good to know what our former president was doing, especially because it appears he's going to be part of a campaign ticket on the other side of the aisle."
Underlying these specific questions was a broader one, he added. "As much as we think we know the Clintons, what this e-mail controversy has revealed to us is that we really don't know these people," he said.