Seven New Jersey Cities Under Downgrade Review Because of Aid-Cut Risk
Elise Young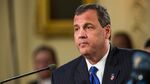 Seven New Jersey cities, including some of the poorest, were put under review for possible credit downgrade by Moody's Investors Service, which cited the state's "constrained" finances and the risk of cuts in municipal aid.
The review affects Asbury Park, Kearny, Newark, Paterson, Trenton, Union City and Weehawken, totaling about $1.1 billion in general-obligation debt, Moody's said in a statement Friday.
The action also reflects Governor Chris Christie's appointment of an emergency manager to run struggling Atlantic City, which "may demonstrate a limit to the state's willingness to provide emergency financial support to other municipalities should they fall into distress," Moody's said.
"During the review, we will consider each city's ability to absorb a potential loss of state support," wrote Josellyn Yousef, a Moody's analyst. "Additionally, we will evaluate each city's plans to offset potential state aid reductions with expenditure cuts and/or other revenue increases."
Revenue shortfalls and rising pension costs prompted the three biggest rating companies to downgrade New Jersey eight times under Christie, a record for a governor of the state.