Insurers Are Using Rap Videos to Make Being an Actuary Look Hip
The insurance industry is a great place for young recruits, says the insurance industry
By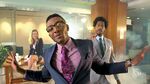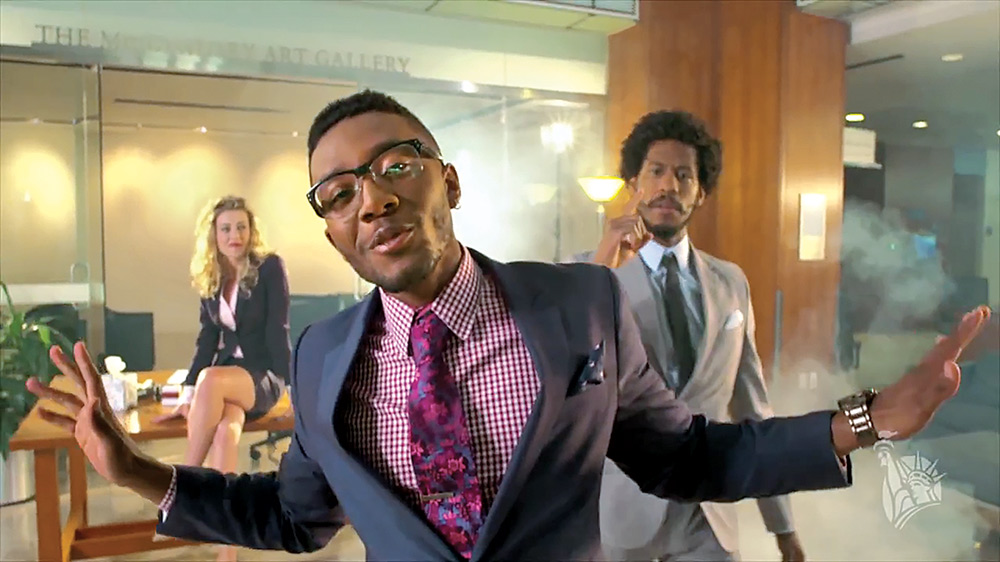 At his high school in Louisville, Jonny Blount was a football star wooed by college coaches. Then, going into his senior year, he tore a ligament in his knee and started to think more about his future. He's now majoring in risk management and insurance at Eastern Kentucky University. Internships at State Farm and Lloyd's of London have helped him pay for college, and he's angling for a full-time job in the industry when he graduates this spring. "I got along without football," he says. "Insurance has just really opened doors for me."
Blount is a rarity, and the insurance industry knows it. About half its workforce in the U.S. will be nearing retirement age in the next decade. That, paired with normal growth and turnover, stands to create at least 500,000 job openings by 2022, according to an insurance industry analysis of Bureau of Labor Statistics data. The stats have insurance companies worried that millennials aren't applying for entry-level jobs because they don't know about them—or, worse, think the industry's dull.
Hoping to be hip, Allstate, State Farm, and four dozen other companies and organizations have banded together to highlight the bounty of career opportunities they offer. Called MyPath, the project is led by the Institutes, a nonprofit that provides education for the risk management and property-casualty insurance industry. Ads have run on Pandora Internet radio, Facebook, and Twitter, pointing millennials to a website that groups internships by job function ("Actuary: Also known as the Grand Pooh-Bah of Probability"). The goal is to get a younger set excited about working as agents, underwriters, and claims officers.
"The insurance industry lacks its 'Got milk?' campaign," says Shawn Tubman, vice president for talent acquisition at Liberty Mutual, one of the insurers participating in MyPath. His company and others are coming up with offbeat ways to draw in millennials in addition to the industrywide initiative.
In December, Liberty Mutual started distributing a four-minute recruitment video to colleges. In it, two business-suit-wearing rappers and an auto-tuned diva perform a song offering tips for interviewing . It's hard to imagine a college student adding the song to a playlist. Still, Tubman says it's a way for Liberty Mutual to stand out as companies in all industries vie for young people with analytical skills. As of early March the music video had more than 11,000 views on YouTube. (To put that in perspective, a YouTube video showing actor Ryan Gosling dancing as a 12-year-old recently got more than 500,000 views in three days.)
Allstate has begun to supplement its campus recruiting with what it calls "branding events." The "Good hands" insurer hosts trivia nights, passes out free food on the quad, and sponsors hackathons to attract computer science majors. Its recruiters no longer wear business attire on campus, either. Instead, they have T-shirts that say, "Job hunting is Mayhem," in reference to an accident-prone character in the insurer's ads. "There's somewhat of a war for talent on campus," says Loren Leeberg, university relations manager for Allstate. Students are "very familiar with our external brand, but we want to educate them on the company."
The idea of rebranding a whole industry for recruiting purposes isn't new. The American Institute of Certified Public Accountants has a campaign similar to MyPath called Start Here, Go Places that's meant to inspire young people to become accountants. A companion website, thiswaytocpa.com, takes a more aggressive tone. Sample article: "Bean counter, shmean counter: Five bulletproof reasons the CPA stereotype is way off."
Still, changing public perception is a challenge, and nobody's more aware of that than young people who choose to work in insurance. "A lot of people think it's boring," says Jake Falandays, a 2010 University of Delaware graduate who's an actuarial analyst at Tokio Marine North America Services. Part of the problem, he says, is that most people don't know much about the industry. Falandays's girlfriend uses the movie Along Came Polly to explain his job to friends, he says, referring to the 2004 romantic comedy starring Ben Stiller as an actuary who falls for a risk-taking former classmate played by Jennifer Aniston.
The real appeal for Falandays is simple: The insurance industry offers work-life balance and job security. The pay can be pretty good, too, and it goes a long way in some of the small and midsize cities where insurers operate. Underwriters had median salaries of almost $63,000 in 2012, according to BLS data. For actuaries, the figure was $93,680.
Blount talks up that side of the industry when he tells friends at Eastern Kentucky about his chosen career. In addition to his internships, he's earned scholarships from the industry to help fund his college tuition. "I haven't paid a dime for my senior year," he says. "There's a lot of money in insurance."
The bottom line: The insurance industry is desperately seeking hipness to help fill more than 500,000 job openings by 2022.
Before it's here, it's on the Bloomberg Terminal.
LEARN MORE