'Frozen 2' Thrills Toymaker Investors as Doll Frenzy Awaits
Matt Townsend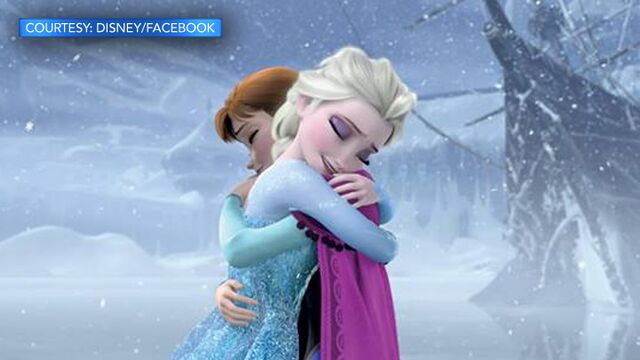 Toy-company investors joined millions of little girls in cheering the news that Walt Disney Co. is working on a sequel to its smash hit "Frozen."
Shares of Mattel Inc., currently the biggest seller of Frozen dolls and toys, jumped after Disney announced that it was developing the film. Hasbro Inc., which will inherit the contract for Frozen dolls in 2016, erased a decline from earlier in the trading session and rose 1.3 percent by the close. A release date for the next installment wasn't announced.
The original movie debuted late in 2013 and kicked off a surge of merchandise sales. It ranked as the No. 1 toy franchise for girls in a survey from the National Retail Federation last Christmas, dethroning Barbie. "Frozen" also has become the most successful animated film of all time, generating almost $1.3 billion in worldwide ticket sales.
Even though a "Frozen" sequel was a near-inevitability, it should give a boost to the toy industry, said Sean McGowan, an analyst at Needham & Co. in New York.
"It's good news," he said. "Confirmation of something you knew was coming is better than not having it."
Mattel shares rose 4.2 percent to $25.66 on Thursday in New York, while Hasbro reached $61.70.
Surprise Phenomenon
The Oscar-winning film about two royal sisters in an icy kingdom was released on Thanksgiving of 2013 and quickly gained a following. The success caught toymakers by surprise, resulting in a dearth of related merchandise and creating a secondary market that saw "Frozen" dresses selling for more than $1,000 online.
By this past holiday season, Disney and its licensees were better stocked, leading to even more robust sales a year after the film's release. The popularity of "Frozen"-themed Halloween outfits also helped boost the brand's visibility last year.
Hasbro shocked the toy world in September when it won the main license for not only "Frozen," but also the rest of the Disney Princess lineup. The move is part of Hasbro's rising strength in girls toys. For years, it had ceded the category to Mattel, which owns Barbie and American Girl.
Princess Ceremonies
The Disney Princess brand has been a phenomenon in its own right. The company has perfected the cycle of releasing movies with female characters and then later initiating them into the princess sisterhood in real-life ceremonies that boost merchandise sales.
Disney announced the new movie at its annual meeting on Thursday in San Francisco.
"We're going to return to Arendelle," Disney Animation Studios Chief Creative Officer John Lasseter said from the stage, referring to the fictional kingdom in the movie. He offered no details, other than that the snowman Olaf will return.
While a sequel may have a hard time generating as many toy sales as the original, there's no doubt that retailers are going to buy plenty of inventory, McGowan said. When the first film was released, it took stores months to catch up to demand, he said.
Before it's here, it's on the Bloomberg Terminal.
LEARN MORE