Goldman Basket Is a Bet U.S. Can Support Higher Yields: EcoPulse
Anna-Louise Jackson and Anthony Feld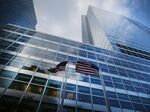 Government bonds aren't the only way to bet on an improving U.S. economy.
Shares of companies sensitive to changes in the yield on 10-year Treasury notes are leading the market, as some equity investors anticipate interest rates will increase further this year.
The Rate-Sensitive Basket of stocks maintained by Goldman Sachs Group Inc. has outpaced the Standard & Poor's 500 Total Return Index by 2.5 percentage points since Jan. 20, rebounding from the lowest level since December 2012 on a relative basis. The yield on 10-year Treasury notes has risen to 2.19 percent from 1.79 percent on Jan. 20 -- see chart.
This group of 50 stocks -- including brokerage Charles Schwab Corp. and construction-equipment maker Caterpillar Inc. - - is "likely to do well" and appeal to investors who believe the 10-year yield will increase even more, said Timothy Ghriskey, chief investment officer at Solaris Asset Management LLC in New York, who helps manage about $1.5 billion in assets.
That's because the basket, which also includes banking company Comerica Inc. and meat producer Tyson Foods Inc., is designed to outpace the broader market when interest rates are rising and historically has tracked the changes, he said.
Rising Yield
The yield on 10-year Treasuries will increase to 2.54 percent by the end of 2015, according to the median forecast of economists surveyed by Bloomberg.
February's labor report is the latest confirmation the U.S. economy is on solid footing, Ghriskey said. It showed hiring averaged 292,830 in September through February, the highest six-month average since 2000.
"This means the Federal Reserve is more likely to commence a modest tightening cycle in the coming months," he said.
Policy makers cut the benchmark federal funds rate to near zero in December 2008 to spur the economy amid an 18-month recession that began a year earlier.
Many equity investors are in a "wait and see situation" as they watch for a pick-up in longer-term interest rates to gauge the sustainability of the expansion, according to Walter "Bucky" Hellwig, who helps manage $17 billion at BB&T Wealth Management in Birmingham, Alabama.
Clear Evidence
If there's "clear evidence the economy is strengthening materially," along with an increase in core inflation measures, then late-cycle stocks that are positively correlated with rising 10-year yields should continue to outperform the market, he said.
Investors' preference for these stocks was evident in the reaction to the most-recent hiring data, released March 6 and stronger than forecast, Ghriskey said.
- The yield on 10-year notes rose that day to the highest this year, climbing almost 13 basis points to 2.24 percent.
- Meanwhile, the Goldman Sachs basket outperformed the S&P Total Return Index by 0.26 percentage points as both declined.
Some investors, including Hellwig, aren't convinced the U.S. economy is growing fast enough to support higher interest rates yet. That's because core consumer prices are relatively low, while commodity prices that typically rally during the late stages of an expansion -- such as gold and oil -- remain depressed, he said.
The Fed is "very data dependent," so policy makers will monitor every economic release carefully as they weigh when -- and by how much -- to raise their benchmark, Ghriskey said. The probability the fed funds rate will be 0.5 percent or higher after the central bank' September meeting was 56.1 percent as of March 9, up from almost 43 percent on Jan. 20.
As investors' outlook about the economy becomes more optimistic, Treasury yields probably will increase even more, Ghriskey said. Now may be "the right macro environment" to bet on the diverse portfolio of stocks in the Goldman basket, which is "designed to do well as rates rise."
Before it's here, it's on the Bloomberg Terminal.
LEARN MORE