Fed Spurring Hedges in U.S. Stocks as Call Index Drops: Options
Inyoung Hwang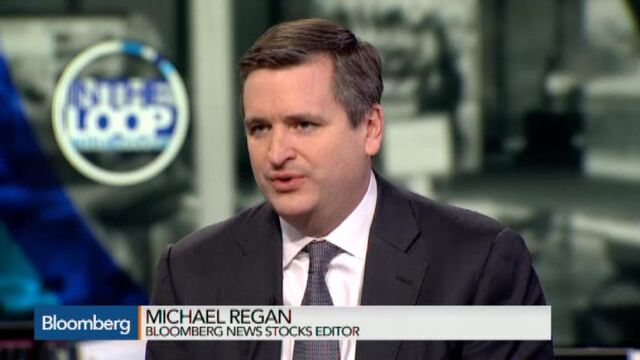 As the bull market in U.S. equities enters its seventh year, options traders are loading up on contracts to protect against losses if the rally loses steam.
The ISE Sentiment Index, which tracks the number of calls traded relative to puts, touched the lowest level since June 2013 last week after a surge in hiring fueled speculation the Federal Reserve will raise borrowing costs this year.
U.S. stocks are the third-worst performing developed market this year amid mounting concern that the period of near-zero interest rates that helped the Standard & Poor's 500 Index triple is close to ending. The plunge in the ISE gauge signals institutional investors and hedge funds may be on the sidelines as they wait for the first rate increase since 2006, according to Ioan Smith of KCG Europe Ltd. in London.
"They may be hedging ahead of the possible beginning of a rate hike cycle," said Smith, trader and managing director at KCG. "The indicators I use have flagged up potential caution from the investor base."
Employers added 295,000 workers to payrolls last month, and the unemployment rate dropped to 5.5 percent, a level the Fed considers full employment. That puts the central bank on course to raise interest rates as soon as June.
The S&P 500 sank after the report on March 6 and posted a weekly loss. Three rounds of Fed bond-buying and low interest rates have helped lift the U.S. benchmark more than 200 percent from its low on March 9, 2009. The index lost 1.4 percent to 2,051.32 at 1:10 p.m. in New York.
Hedge funds grew bearish on U.S. stocks even before the payrolls report. Speculators turned net short on S&P 500 futures in the week ended March 3 for the first time since November, according to data from the Commodity Futures Trading Commission.
Dollar Strength
Investors have become wary of U.S. equities amid a strengthening U.S. dollar, according to Nick Skiming of Ashburton Ltd. The dollar has rallied this year versus 14 of 16 major currencies, including the yen, pound, euro and Brazilian real. The greenback has climbed 11 percent this year to about $1.09 per euro.
"That's going to hinder some of the multinational U.S. companies," said Skiming, who helps oversee about $10 billion at Jersey, Channel Islands-based Ashburton. "Their earnings profiles for the next six months or so will come under greater pressure and greater scrutiny."
Analysts have slashed their projections for profit by S&P 500 companies in 2015 to $118.43 a share from $123.83 at the beginning of the year.
'Breathing Room'
Delving deeper into the payrolls report reveals other indicators such as wage gains are actually disappointing, according to Robert Pavlik of Boston Private Wealth. Data including last week's Institute for Supply Management's gauge, which showed the slowest pace of manufacturing expansion in a year, is also concerning, he said.
"That gives the Fed some breathing room," said Pavlik, who helps oversee $9 billion as chief investment strategist at Boston Private Wealth. "It doesn't have to make the move yet. I think it's too early for the Fed to raise interest rates in June."
Dips in the ISE Sentiment gauge haven't always resulted in market sell-offs. The last time the index slid below 50 was on Oct. 1. The S&P 500 tumbled 4.3 percent in the next 10 days as volatility spiked amid concerns that Europe will fall back into a recession just as the Fed ended its bond-buying program.
August Low
However, after the ISE sentiment gauge fell to a low in August, the S&P 500 rallied in the next month. The equity benchmark also climbed after the index fell to 41 in June 2013.
Other markets look attractive now after U.S. stocks outperformed for several years, according to Ashburton's Skiming. The Stoxx Europe 600 Index's valuation based on estimated profits for the next 12 months is 16.1 times versus the S&P 500's 17 multiple, data compiled by Bloomberg show. Japan's Topix Index trades at about 15 times projected earnings.
"The employment report brought back investor attention to an earlier increase for interest rates," Skiming said. "Increasingly our view is that Europe is a better place to be because of valuations, and Japan is also a more interesting place."
Before it's here, it's on the Bloomberg Terminal.
LEARN MORE