What SNL Can Teach Us About Campaign Law and Presidential Non-Announcements
The financial reasons for continuing to insist you're only thinking about running for president.
By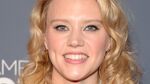 Hillary Clinton's e-mail woes came to Saturday Night Live's cold open on March 7, as Kate McKinnon portrayed the former secretary of state defending her use of personal e-mail to conduct government business.
Forcing laugh after laugh, McKinnon's Clinton admonished those who think she wrote anything incriminating in the e-mails when she knew she had her eyes on the White House. At one point, as her voice grew louder and she stared intensely at the camera, she explained: 
"I wasn't born yesterday. I was born 67 years ago, and I have been planning on being president ever since. There will be no mistakes in my rise to the top!" Then suddenly she got breezy again. "If I decide to run. Who knows? Who knows? I don't know. I might not."
Modern presidential hopefuls—from Clinton to former Florida Governor Jeb Bush—go to great lengths to display seriousness and viability while getting ready to campaign. But they also tend to strenuously avoid acknowledging that that's what they're doing, even if they risk looking disingenuous.
It turns out they have very good financial reasons for doing so.
As the Federal Election Commission puts it in this guide to "testing the waters," politicians may "explore the feasibility of becoming a candidate" without having to adhere to the same financial rules as a full-fledged campaign. "Examples of permissible testing-the-waters activities include polling, travel and telephone calls to determine whether the individual should become a candidate," the FEC says.
Unlike candidates, people who are merely exploring candidacy can also "coordinate" with outside political action committees on strategy, messaging, and fundraising goals, according to the Washington Post.
If they admit publicly to running, however, they forfeit this leeway, even if they haven't filed formal paperwork establishing a candidacy with the FEC.
Hence South Carolina Senator Lindsey Graham's declaration that he had "set up a testing-the-waters committee" and his fellow Republican Bush's announcement that he had "decided to actively explore the possibility of running for President of the United States." 
In Iowa on Saturday, 2012 candidate Rick Santorum even backtracked quickly after he referred to "the last campaign," saying he wasn't necessarily running a current campaign, according to the Des Moines Register.
"The FEC is watching," he said as the audience laughed.