Five Things Besides the Watch at Apple's Event
Including everybody's favorite violent TV series, Game of Thrones
by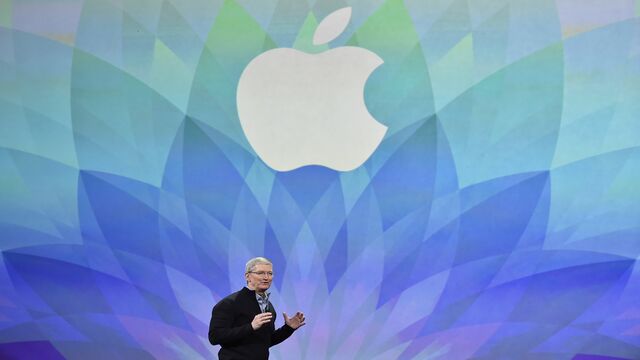 The Apple Watch was the star of the show on Monday, but it wasn't the only thing Apple announced at its event in San Francisco. The company had a little something for everybody, whether you're a Game of Thrones addict, a science geek, or in the market for a new laptop or car. (No, not an Apple car.) Here's what you may have missed amid the Apple Watch frenzy.
1. HBO Now
HBO's stand-alone streaming service, for which every cord-cutter has been waiting, is finally coming in April, and it will start as an Apple exclusive. After the chief executive officers from each company exchanged niceties ("We love HBO;" "We love Apple"), HBO CEO Richard Plepler announced that the service will cost $14.99 a month, no cable subscription required. HBO Now will be available exclusively on Apple TV, iPhones, and iPads for three months. HBO also showed a new trailer for the fifth season of Game of Thrones, which will premiere on April 12—just in time for HBO Now, Plepler said. Finally, Apple TV got a little more affordable on Monday. Apple dropped the price of the device to $69.
2. MacBook
Apple CEO Tim Cook made a big deal about the company's newest laptop. "We challenged ourselves to reinvent the notebook, and we did it," he said, before bringing out the thinner, lighter MacBook. "It is unbelievable. Can you even see it? I can't even feel it." The 12-inch high-resolution laptop weighs 2 pounds and measures 13.1 millimeters in its slimmest dimension. It's the first Apple laptop without a fan, which should reduce noise. The keyboard is less wobbly when pressing buttons, and the trackpad can tell the difference between a soft click and a hard one. (The 13-inch MacBook Pro will also get the new trackpad.)
Apple is ditching USB, FireWire, and memory card slots in favor of one universal port, called USB-C. Most gadgets don't currently support this format, so MacBook owners will need to get converters. The new MacBook, which comes out on April 10, will be available in silver, gray, and gold, starting at $1,299.
3. Medical Research
Apple took a break from the product bonanza for something a little bit different. "I know medical research is not what you were expecting," said Jeff Williams, the company's senior vice president of operations. Apple has been adding all kinds of ways to measure and collect health data through its gadgets—and more to come with the Apple Watch. This information, as it turns out, would also be useful to the medical community, which struggles to assemble large samples of data in traditional experiments.
A toolbox called ResearchKit is set to come out in April, allowing organizations to build apps that can collect sensitive information from users who choose to participate in studies. Apple worked with some top medical institutions in secret to create the first batch of apps, including ones that can evaluate hand tremors, based on how quickly the user taps buttons, and can help diagnose Parkinson's disease, based on slight vocal fluctuations when you say "aaah" into the microphone.
After the big reveal, Williams shrewdly guided the presentation toward privacy. "Apple will not see your data," he said. "There is nothing more sensitive than your medical data. You decide what apps you participate in, what research you participate in." Another laudable feature: Williams said the company plans to make the software open-source, making it possible to create versions for any platform. Google, Samsung Electronic,s and other tech giants have competing health systems, so making ResearchKit the standard is far from guaranteed.
4. "Every Major Car Brand" Is Adding CarPlay
Cook didn't specify which brands, but as we saw at recent auto shows in Geneva and Detroit, Mercedes-Benz, Volvo, Ferrari, and many others are working on models with Apple's in-car system built-in. Cook said more than 40 models of cars will be rolling out by the end of this year with CarPlay, which allows drivers to more easily make calls, get directions, and listen to music via their iPhone.
5. Christy Turlington Burns Breaks Up the Boy's Club
This one is sort of watch-related. Christy Turlington Burns, a fashion model and founder of the childbirth-safety nonprofit, Every Mother Counts, joined Cook on stage to talk about her experience running a half-marathon in Tanzania while wearing the Apple Watch. She was the first woman on stage at an Apple event in nearly five years. The last woman to take the stage was Jen Herman, who joined Zynga's then-CEO, Mark Pincus, in June 2010 to demonstrate FarmVille for the iPhone, according to research by Bloomberg into Apple's video archive. Turlington Burns is the subject of a weekly series of fitness-related blog posts and videos on Apple's website that kicked off on Monday.
Before it's here, it's on the Bloomberg Terminal.
LEARN MORE