Hey, Can You 'Like' My Lawsuit?
Ex-interns suing Gawker want to use social media to find plaintiffs
By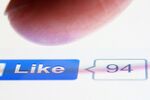 Last August a federal judge granted two former Gawker Media interns permission to wage their fight for back pay from the company on behalf of former interns. It was a big win for the plaintiffs, but it raised a question: how to find people qualified to join the suit. Traditionally, lawyers track down parties for class actions by mail, but young people working for no pay in New York are unlikely to have fixed addresses. In November, Judge Alison Nathan gave the plaintiffs, Aulistar Mark and Andrew Hudson, permission to use social media, too. "This is a younger generation. They're more apt to use hashtags," says Brett Gallaway, a partner with McLaughlin & Stern, who specializes in class actions. "I think it's almost ingenious."
Nathan's ruling has triggered a fierce debate over how far, exactly, Mark and Hudson's attorneys can trawl online. In a Feb. 17 filing, Gawker's attorneys raised myriad objections to the specifics of the plaintiffs' proposed social media plan. Friending ex-interns on Facebook would be "misleading," they said. Posting notices in Reddit threads about Gawker's coverage of GamerGate would tie the suit to "unrelated controversies." "Outreach via social media actually makes good sense, so long as plaintiffs' lawyers aren't spamming people or targeting social sites that are unlikely to reach the relevant folks," says Gawker President and General Counsel Heather Dietrick. Gawker has denied wrongdoing in its intern pay policies.
Federal rules of civil procedure require that members of a legal class be provided "the best notice that is practicable under the circumstances," including individual outreach where possible. Plaintiffs' attorneys aren't supposed to be intrusive or to actively solicit parties, and they're not supposed to imply that the court thinks they have a good case. Most judges see regular mail as the gold standard, thanks to a 1950 Supreme Court ruling that found no need for lawyers to turn to other means of finding plaintiffs "where the names and post office addresses of those affected by a proceeding are at hand." Some judges won't even let lawyers call potential class members on the phone. "The courts have been reluctant to give up on notice by mail," says Charles Silver, a law professor at the University of Texas at Austin. "1950—it might as well be hundreds of years ago, as far as the Internet is concerned. It just did not anticipate this means of communication."
In the past decade, class-action lawyers have clashed over the merits of e-mail relative to old-fashioned postal mail. "Social media is sort of the next chapter of this," says Robert Klonoff, a professor at Lewis & Clark Law School in Portland, Ore. In February an Oklahoma judge banned a plaintiffs' attorney from using "public, private, or social media" to encourage people to opt out of a proposed energy royalty settlement.
Social media could be especially useful for plaintiffs' attorneys pursuing opt-in suits, which are viable only if lawyers can track down enough members. Putting up notices on sites such as Reddit could "fuel the possibility of those who already have a grudge against a particular company—or even impostors, who are going to try to jump on the bandwagon," says Jason Stiehl, who co-chairs the commercial class-action defense practice at Seyfarth Shaw. "I think we're going to see a lot of divergent opinions on this."
The bottom line: Courts have resisted letting plaintiffs use social media in class-action suits, but that may be starting to change.
Before it's here, it's on the Bloomberg Terminal.
LEARN MORE