The Biggest Banks Aren't Ready to Shrink
New rules give big banks an incentive to shrink their balance sheets. But for most, massiveness remains part of the business plan
By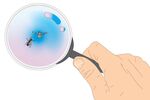 Jamie Dimon never quits. After Sandy Weill forced him out of Citigroup in 1999, Dimon staged a comeback that returned him to the pinnacle of banking as chief executive officer of JPMorgan Chase. After he was diagnosed with throat cancer last summer, he vowed to beat the disease with radiation and chemotherapy. Now he's tussling with Janet Yellen's Federal Reserve, which is ratcheting up the amount of capital the biggest banks must have on their balance sheets as a safety cushion for the next crash. The Fed's tougher capital rules give the megabanks an incentive to shrink, but Dimon has no intention of doing so. CLSA Americas banking analyst Mike Mayo likens Dimon to the Black Knight in Monty Python and the Holy Grail, who keeps trying to fight while his arms and legs are being lopped off, saying, "It's just a flesh wound."
The conflict is being framed as Jamie vs. Janet, but the real issue is size. Are big banks like JPMorgan Chase unavoidably dangerous? Would cutting them down make the financial system safer? Are there other sources of risk that the government should be focusing on? Understanding the link between size and safety is more crucial than ever, because most of the biggest global banks—not just Dimon's—are fighting to stay big and important. "We haven't gone out of our basic businesses," Goldman Sachs CEO Lloyd Blankfein told Bloomberg TV in January, likening regulation to "background noise."
Critics argue that enormous banks have an unfair advantage: Because everyone knows the government wouldn't dare let them default for fear of starting an avalanche of defaults, they're able to borrow more cheaply than smaller competitors. So they grow and grow, gorging on cheap financing and becoming more of a threat to the financial system. Eight bank holding companies have almost 60 percent of the assets in the U.S. banking system, Yellen pointedly observed in a March 3 speech.
The Fed doesn't order banks to downsize. It simply requires that the big, complicated ones have more capital than smaller, simpler banks do. On Feb. 25, Yellen told the House Committee on Financial Services that the new capital rules are gradually solving the too-big-to-fail problem: "We're beginning to see discussions that these capital charges are sufficiently large it's causing those firms to think seriously about whether or not they should spin off some of their enterprises to reduce their systemic footprint," she said. "And frankly, that's exactly what we want to see happen."
Except not everyone has taken Yellen's message to heart. True, headlines create the impression of crash dieting by the banks, including those in Europe, which are also subject to tougher capital standards. HSBC, the most valuable European bank, said in February it's considering "extreme solutions" for some of its units, while Royal Bank of Scotland is cutting U.S. traders and leaving two-thirds of the countries where it operates. Citigroup has shed more than a third of its employees and exited numerous businesses since the financial crisis.
But a lot of the shrinkage is because the whole industry is doing poorly. In terms of market share, the heavyweights are just as big as they've ever been. Take underwriting, in which financial companies help businesses raise money by selling bonds or shares of stock. According to an analysis of data compiled by Bloomberg, the same five companies that dominated non-U.S. bond underwriting in 2007 dominated it again in 2014: JPMorgan Chase, Deutsche Bank, Barclays, HSBC, and Citigroup. Their combined share of the market was undiminished at precisely 31.7 percent. In equity underwriting, the top five's share rose by 1 percentage point, to 41.1 percent. Only in leveraged loans was there noticeable slippage, with the top five's share shrinking from about 62 percent to a still-dominant 55 percent.
In trading, too, a handful of big companies continues to rule. In 2005, before the financial crisis, the five biggest currency dealers had 39 percent of global trading volume. By 2013 the top five's share had soared to 53 percent, according to Kevin McPartland, head of research for market structure and technology at Greenwich Associates, a Stamford (Conn.) research firm. In interest rate derivatives, five firms that McPartland calls "flow monsters" had 65 percent of trading volume last year. Even ordinary people outside the financial markets seem to have swallowed their anger toward the big banks: The five biggest retail banks added 25 million deposit accounts from 2010 to 2014, according to the Bipartisan Policy Center.
How worried about this should we be? Very, says Dennis Kelleher, chief executive of Better Markets, a pro-regulation group. "There's an overlapping interest in the biggest banks and the regulators to overstate what's been done," he says. Regulators like to claim they've slain the dragon, while banks argue that they can't breathe, Kelleher says. In fact, he says, "Finance has become the richest industry in the history of the world. It has used that economic power to purchase political power. ... I'm not saying nothing has changed, but they're still one of the most formidable forces in Washington, D.C."
Combating "too big to fail," Section 622 of the Dodd-Frank Act tightened limits on acquisitions giving banks 10 percent or more of the liabilities in the U.S. banking system. In 2012, Democratic senators Sherrod Brown of Ohio and Tom Harkin of Iowa introduced a size-cap measure that would have forced drastic downsizing by at least the four biggest banks. (It didn't pass.) As recently as December, Democratic Senator Elizabeth Warren of Massachusetts said Citigroup and other banks used their political power to block a bank-breakup amendment to Dodd-Frank. "Let me say this to anyone who is listening at Citi: I agree with you. Dodd-Frank isn't perfect," she said on the Senate floor. "It should have broken you into pieces."
Still, as appealing as it is to critics of the banks, the smaller-is-better narrative has trouble explaining certain features of the modern financial system. Canada, for one. Canada's banking system is far more concentrated and top-heavy than the U.S. one, yet Canada's banks largely escaped the financial crisis and were judged the world's soundest in the World Economic Forum's "Global Competitiveness Report 2014-2015." (U.S. banks were 49th of 144 countries for soundness.) Lehman Brothers is also hard to explain, if smallness means safety. It was only the fourth-biggest investment bank by assets in September 2008, yet its failure triggered a global meltdown. Today's giants would have to be chopped finely to make each of the fragments substantially smaller than Lehman. "It is possible that a financial system with many more banks of a size just below the threshold for a breakup would be riskier, not safer," said a Bipartisan Policy Center report in October authored by Martin Baily, Douglas Elliott, and Phillip Swagel.
The argument that the big banks owe their massiveness to an unfair cost advantage in financing is plausible but not ironclad. Thomas Hoenig, the vice chairman of the Federal Deposit Insurance Corp. and a longtime critic of too-big-to-fail banks, asked the FDIC staff to survey the academic literature on funding advantages. Most studies said the big banks did have a funding edge, but a few found the opposite. One problem for researchers is that it's hard to determine whether any cost advantage for the big banks is the result of lenders' belief that the government stands behind them or lenders' faith that financial strength increases with size.

In other words, there just might be a business case for hugeness. A key argument against breaking up the big banks, says Bloomberg Intelligence analyst Alison Williams, "is that we live in a much more globalized world. If there's a market need for bigger, more multinational firms, banks are unlikely to get smaller." Loretta Mester, who's now president of the Federal Reserve Bank of Cleveland, co-wrote a research paper in 2013, when she worked for the Philadelphia Fed, questioning the conventional wisdom that banks exhaust their economies of scale once they reach $100 billion in assets. In fact, she wrote, the biggest banks benefit from more diversification and spreading their fixed costs, like information-gathering, over a bigger base of revenue. She did acknowledge that it's unclear whether the benefits to the banks of their bigness outweigh the potential costs to the system if they fail.
Stanley Fischer, who taught a whole generation of future central bankers at Massachusetts Institute of Technology and then became one himself, expressed skepticism about big-is-bad theories in a speech last summer, a month after being sworn in as vice chairman of the Federal Reserve. "Actively breaking up the largest banks would be a very complex task, with uncertain payoff," he said.
None of this is to say the big banks are secure; it's only to say that size isn't their only issue, or possibly even the main one. The Federal Reserve recognizes this most of the time, despite Yellen's remark to the House about spinoffs being "exactly what we want to see happen." Size, measured by liabilities and other forms of leverage, counts for only one-fifth of the Fed's proposed score in determining whether an institution is a GSIB ("gee sib"), i.e., a global systemically important banking organization. The other four criteria are interconnectedness, cross-jurisdictional activity, reliance on short-term funding, and complexity.
Dimon is trying to twist the other four knobs so he doesn't have to twist the size knob. One no-brainer is to give back $100 billion in deposits from institutional customers. Those funds count heavily against the bank's GSIB score because they're often from other banks (interconnectedness), from abroad (cross-jurisdictional activity), and transient (reliance on short-term funding). To reduce complexity, JPMorgan has ditched more than half of its "Level 3" assets, such as exotic derivatives, which are hard to value; sold off its business in trading physical commodities such as platinum; and severed ties to 5,500 "politically exposed persons." It redeployed the funds devoted to those businesses to safer pursuits. Dimon hasn't been able to avoid downsizing entirely: The bank is closing 300 of its 5,600 U.S. branches.
There's reason to worry that, for all of the effort that's gone into reform, the Fed and other agencies still aren't prepared for the next financial crisis. Anat Admati, a finance professor at Stanford Graduate School of Business, says the capital rules that the banks find onerous are still too light because a steep fall in asset values would render the banks insolvent and in need of another taxpayer-funded rescue. Banks could raise capital by selling more shares, but that would dilute the return to existing shareholders. Bank CEOs hate that idea—even though the compensation to shareholders for a lower return on equity would be greater safety.
In one key way, the danger is greater today: Congress was so outraged by bailouts in the last crisis that it barred the Federal Reserve from lending to a single institution in an emergency; Dodd-Frank dictates that aid must be offered broadly, and only with approval of the Treasury Department. That and similar hand-tying restrictions on the FDIC and Treasury "pose a threat to U.S. and global financial stability," wrote Glenn Hubbard, who was a chief economic adviser to President George W. Bush and is dean of the Columbia Business School, in a March 2 Wall Street Journal op-ed co-authored with Harvard Law School professor Hal Scott.
Shadow banking—saving and lending outside the regulated banking system—is another source of danger. A run on the shadow banking system is what triggered the financial crisis. Regulators are trying to rein in shadow banking by tightening controls on regulated banks, since the two are linked. But Federal Reserve Governor Daniel Tarullo, the point person on regulation, said in Senate testimony last year that "we have yet to address head-on the financial stability risks from securities financing transactions and other forms of short-term wholesale funding that lie at the heart of shadow banking."
Sheila Bair, who was chair of the FDIC from 2006 to 2011, scoffed in a 2013 essay for the economics website VoxEU that the government was agonizingly slow to designate nonbanks as systemically important financial institutions, even though regulators "were able to figure out that AIG and GE Capital were systemic in a nanosecond in 2008 when bailout money was at stake." Her essay is reprinted in an e-book, Post-Crisis Banking Regulation, published this month by the Center for Economic and Policy Research.
The problem with financial regulation is that some of the most important issues are the hardest to understand. In contrast, "break up the banks" is bracingly clear, as visceral as the swoosh of a sword. New York Federal Reserve Bank President William Dudley—under pressure from Elizabeth Warren and others to do something—shook Wall Street in an October speech that warned misbehaving banks that if they don't clean up their acts, "financial stability concerns would dictate that your firms need to be dramatically downsized and simplified so they can be managed effectively." In January, Dimon took a shot from fellow Wall Streeters: A team of Goldman Sachs analysts said that because of rigorous capital rules, JPMorgan Chase would probably be worth more broken into two or four pieces than it is whole. And at JPMorgan Chase's investor day on Feb. 24, Evercore ISI analyst Glenn Schorr essentially asked if Dimon is banging his head against the wall by resisting incentives to get smaller. "Is the Fed going to look at that and say ... 'How many ways do we need to tell you you need to shrink both in size and complexity?' "
Clearly the banks haven't shaken the too-big-to-fail label. But being big isn't necessarily dangerous. And getting smaller isn't necessarily safe.
—With Dakin Campbell
Before it's here, it's on the Bloomberg Terminal.
LEARN MORE