Standard Chartered Executive Directors to Forgo Bonus in 2014
Ambereen Choudhury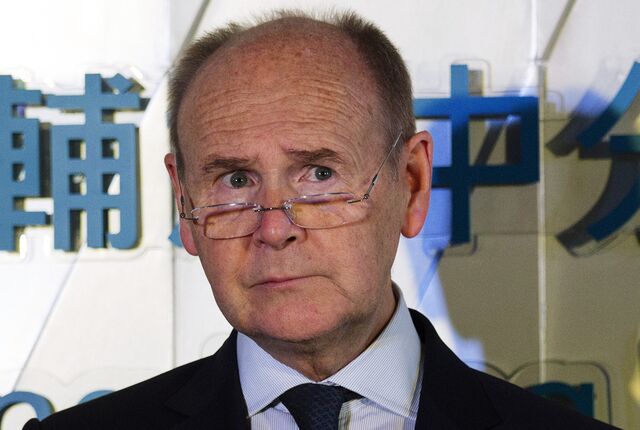 Standard Chartered Plc, the bank that's undertaking one of its biggest-ever management overhauls to help reverse faltering earnings, said executive board directors won't receive a bonus in 2014.
The bank's total bonus pool for staff fell 9 percent in 2014 from a year ago as the bank reported a 30 percent decline in full-year profit, Standard Chartered said in a statement on Wednesday. Total staff costs, including fixed pay, pension and bonuses, rose to $6.7 billion from $6.6 billion in 2013.
"In light of the disappointing performance of the group, those executive directors on the plc board throughout the year came to the conclusion that they should show leadership by not taking any variable compensation for 2014," Standard Chartered Chairman John Peace said in the statement.
Chief Executive Officer Peter Sands is leaving the bank after he failed to reverse a stock price decline over the past two years and a drop in earnings that ended a decade of growth. Last week, the company said Bill Winters, a former co-CEO of JPMorgan Chase & Co.'s investment bank, will join the group in May, before taking over as CEO a month later. Peace will leave in 2016, while Jaspal Bindra, head of Asia, plans to step down later this year.
Pretax profit was $4.2 billion, down from $6.1 billion a year earlier, the London-based bank said. That missed the $5.6 billion average estimate of 17 analysts in a Bloomberg survey. Standard Chartered held its dividend at 86 cents a share.
Mike Rees, Sands's deputy CEO, and the executive who built up Standard Chartered's wholesale bank, is staying on. Viswanathan Shankar, CEO of Europe, Middle East, Africa and Americas, is also an executive member of the board.
Before it's here, it's on the Bloomberg Terminal.
LEARN MORE