India Airwaves Auction Kicks Off With 'Considerable Action'
Bianca Vázquez Toness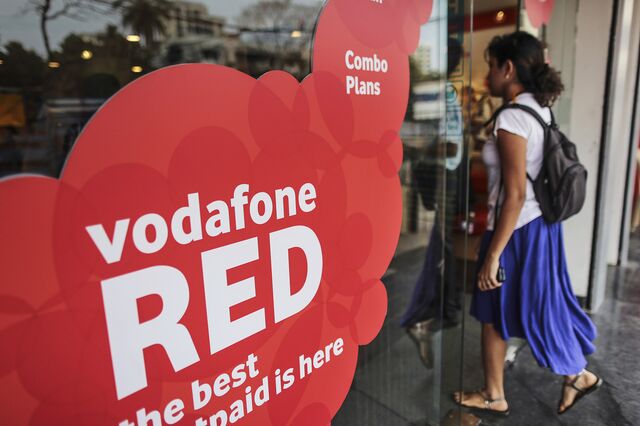 India's auction of wireless airwaves used by mobile phone carriers started accepting bids in a sales process that may take weeks to complete.
"Bids are coming, and there is considerable action," said Kausik Ray, who is handling the online auction at Mjunction Services Ltd. He declined to give details about which carriers have submitted bids with the sales subject to court review.
Bharti Airtel Ltd. and Vodafone Group Plc, India's largest mobile phone operators, are among incumbent companies competing to protect the spectrum they already use to serve more than 300 million customers in the world's second-biggest smartphone market. They are competing with Mukesh Ambani, India's second-richest person, who is targeting airwaves to build his upstart carrier Reliance Jio Infocomm Ltd.
"The Indian telecoms auction starting today is likely to see intense bidding by telcos to retain their existing spectrum and to acquire new spectrum as supply is limited," Fitch Ratings said in e-mailed statement.
The eight bidders for airwaves have lodged bank guarantees of 204 billion rupees ($3.3 billion) for the auction, which may take two weeks to complete. India's Supreme Court is considering challenges to the procedures and will rule on the final result, with the next hearing set for March 26.
Coveted Spectrum
The government won't release information about individual companies or say who has won spectrum until the auction has ended. The government may release total bidding amounts at the end of each day.
While India plans to raise about $10 billion from the auction, operators may spend as much as $14.5 billion in the sales, according to analyst estimates. The airwaves cover four bands: 2,100 megahertz, 1,800 megahertz, 900 megahertz and 800 megahertz.
Almost 40 percent of the spectrum for sale is in the 900 megahertz band, one of the most coveted by operators for voice calls because signals travel farther and require fewer towers to be built.
The airwaves up for auction serve areas that account for almost half of the $19 billion in combined revenue for the four largest operators, a group that also includes Idea Cellular Ltd. and Reliance Communications Ltd., the carrier controlled by Mukesh Ambani's brother, Anil.
India's spectrum sales have been affected by scandal in the past, and the country changed the rules in 2012 to redistribute airwaves every time they expire.
The Supreme Court canceled 122 permits sold in 2008 after ruling they were granted illegally. The nation's auditor said the permits were sold at "unbelievably low prices" and may have cost the government as much as $31 billion in missed revenue.
Guidelines for this year's auction have set goals including stimulating competition, avoiding hoarding and promoting the rollout of services.
Before it's here, it's on the Bloomberg Terminal.
LEARN MORE