House Panel Subpoenas Private Clinton E-Mails for Libya Inquiry
Mark Drajem and Kathleen Miller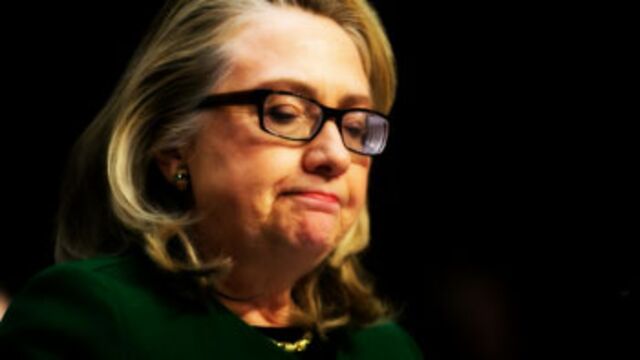 A House panel investigating attacks on the U.S. mission in Benghazi issued subpoenas to the government and asked Internet service providers handling former Secretary of State Hillary Clinton's private e-mails to preserve them.
"We are going to use all legal recourses that we can to access the documents," Representative Trey Gowdy, a South Carolina Republican and chairman of the Select Committee on Benghazi, said Wednesday.
The subpoenas were for all communications from Clinton as well as information from other individuals with information "pertinent to the investigation," according to a committee e-mail. The panel also sent letters to unidentified Internet firms asking them to preserve relevant documents they may hold.
It was revealed this week that Clinton used private e-mail accounts while in the Obama administration and stored those messages on a personal server. Her office recently turned over 55,000 pages of messages to the State Department, including 300 that were relevant to the congressional investigation.
The revelations come as Clinton is preparing to announce a campaign for the 2016 Democratic nomination for president as soon as April. Her activities at the State Department and her work with the foundation already are providing fodder for Republican critics who say Clinton hasn't been fully transparent about her activities.
The use of a private e-mail by Clinton, secretary of State from 2009 until February 2013, was discovered after Gowdy's committee sought Clinton's e-mails in its probe into the 2012 terrorist attack on the U.S. mission in Benghazi, Libya. The attack killed four Americans, including U.S. Ambassador Christopher Stevens.
Clinton spokesman Nick Merrill said in a statement Tuesday that her practices followed "both the letter and spirit of the rules." A State Department spokeswoman said Clinton didn't use the private e-mail account for classified communications.
Prior to the incumbent, John Kerry, secretaries of state didn't regularly use an official State Department account.
Before it's here, it's on the Bloomberg Terminal.
LEARN MORE