Democrats Walk a Fine Line After Netanyahu's Speech
Party leaders' disdain for the Israeli leader makes messaging difficult.
By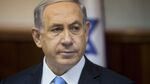 Democratic politicians with large Jewish constituencies scrambled after Israeli Prime Minister Benjamin Netanyahu's speech before Congress, seeking to praise the address as best they could while tiptoeing around their party's broader critical message. 
House Minority Leader Nancy Pelosi derided it as an "insult to the intelligence of the United States," and President Barack Obama dismissed it as "nothing new."  Democratic Representative Brad Sherman, who like Pelosi represents California, offered a different assessment in a statement given to given to the National Review. 
"I disagree with the House Democratic Leader, whom I hold in high regard," Sherman said. "Prime Minister Netanyahu's speech was not condescending. Every speech contains passages which remind the audience of facts they already know, and conclusions with which they already agree. That is not condescension; that is oratory. The prime minister's speech did contain some new insight that Congress should carefully consider, though it did not contain a clear road map of to how to force Iran to accept a reasonable deal."  
Sherman's district includes parts of Los Angeles and Ventura Counties and, at almost 20 percent, has the highest proportion of Jews in the state, according to the Berman Jewish Databank. 
Representative Ted Deutch, who represents Florida's most heavily Jewish district, quipped, "I would be concerned if any speech to Congress related any information that's new to the president of the United States."  Deutch said he took issue with the way Republican House Speaker John Boehner went about inviting Netanyahu, but that the Israeli prime minister's voice is relevant and that he "reminded everyone what's at stake going forward." 
Representative Debbie Wasserman Schultz lauded the speech in a statement, saying that "Prime Minister Netanyahu spoke strongly today about the importance of Israel's security and the aspirations of the Israeli people to live in a safe, secure, prosperous nation, and I could not agree with those sentiments more."
Wasserman Schultz represents Florida's 23rd Congressional district, which has the second highest percentage of Jews in the state. She is also the chairwoman of the Democratic National Committee.  In her statement, she went on to express optimism about the possible deal that could emerge with Iran, but also hammered home her loyalty.
"As a representative for one of the largest Jewish constituencies in the United States, let me be clear that the U.S.-Israel bond remains strong and unbreakable. I will continue working with the Obama administration and my colleagues in Congress to ensure Iran's feet are held to the fire," the statement said.  
Fifty-six Democratic lawmakers skipped the speech, many because they said they believed it came too close to Israeli elections and could be seen as giving Netanyahu a political boost.