Orange Chief Rules Out Interest to Enter Italy's Phone Market
Rodrigo Orihuela and Caroline Hyde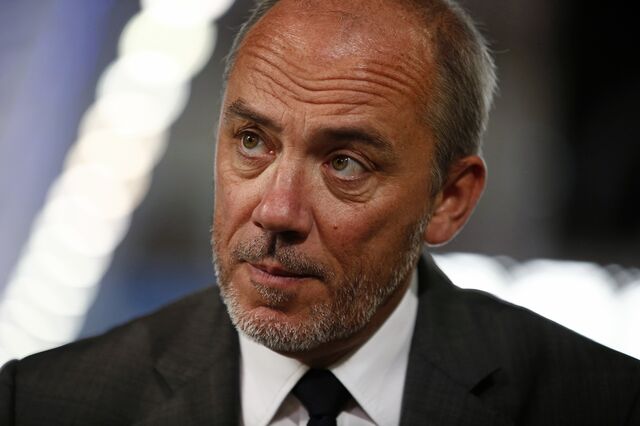 Orange SA Chief Executive Officer Stephane Richard ruled out any plan to enter the Italian market amid speculation of a linkup by France's largest phone company with Telecom Italia SpA.
While European phone executives meet regularly and agree that the region's telecommunications market needs consolidation, there is no project with Telecom Italia and Paris-based Orange has it own expansion plan, Richard said in an interview with Bloomberg Television in Barcelona on Tuesday.
Richard is stepping back from comments he made to a French newspaper. A deal with Telecom Italia could be "a great opportunity for European consolidation," Richard was quoted in an article published by Journal du Dimanche on Sunday. There were exchanges of views between the companies while no negotiations are under way, he was quoted as saying.
Telecom Italia shares gave up earlier gains of as much as 2.2 percent after the latest remarks, made during the Mobile World Congress, and traded 1.1 percent higher as of 12:08 p.m. in Milan. Orange slipped 1.4 percent to 16.04 euros in Paris.
A merger of the two former national phone monopolies -- with a combined market value of more than 60 billion euros ($67 billion) -- would face multiple hurdles. Milan-based Telecom Italia, the smaller of the two carriers, has almost 27 billion euros in net debt and is rated junk. Italy's government considers telecommunications assets strategic to the country's interest and Orange's largest shareholder is the French state.
New Rules
During the Barcelona interview, Richard also called for industry regulations and tax rules that would allow a level playing field for carriers. Antitrust clearance of mergers and acquisitions, often extending beyond one year, still takes too long, the CEO said.
A key topic discussed at the Mobile World Congress was the question of net neutrality, including whether carriers can offer consumers streaming content such as Spotify Ltd. music or Google Inc.'s YouTube videos that doesn't count against monthly data limits -- which could give their in-house services or those of partners an edge over rivals.
"I met with Mark Zuckerberg yesterday and with several Google executives. I also meet regularly with Larry Page," Richard said, referring to Facebook Inc. CEO Zuckerberg and Google CEO Larry Page. "There is a fruitful relationship but as a European my duty is to talk about some issues."
"My view is that there is progress and we see that there is more capacity on their side to listen, especially Google and Facebook," Richard said.
Before it's here, it's on the Bloomberg Terminal.
LEARN MORE