AmorePacific Shares Surge After Share-Split Plan
Rose Kim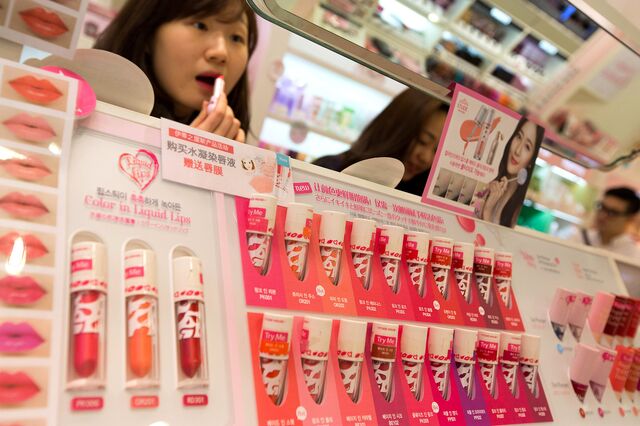 AmorePacific Corp., South Korea's largest cosmetics maker, surged by as much as the daily limit in Seoul trading after saying it will split its shares as part of a plan to boost trading in the stock.
AmorePacific's shares rose as much as 15 percent before trading 2.1 percent higher as of 12:13 p.m., heading for its highest close since Feb. 25. The cosmetics maker and its holding company, AmorePacific Group, will each split their shares 10-for-1, according to separate regulatory filings today. Trading will be suspended from April 22, according to the filings.
South Korea's government and the Korea Exchange are promoting share-splits as a way to boost trading by individual investors and increase stock turnover to help companies raise money and fund expansion. Consumer brands like AmorePacific have benefited from the rising popularity of the country's entertainment and pop culture, especially in China.
"Increased liquidity is good news for investors," said Heo Pil Seok, chief executive officer at Midas International Asset Management, which oversees $9.4 billion of assets, including AmorePacific and AmorePacific Group shares. "Both companies have good prospects this year as well."
Shares at both companies more than doubled last year, compared with the benchmark Kospi Index, which slid 4.8 percent.
Before it's here, it's on the Bloomberg Terminal.
LEARN MORE