Russia Says Ukraine Cease-Fire Holding, Rebel Weapons Withdrawn
Henry Meyer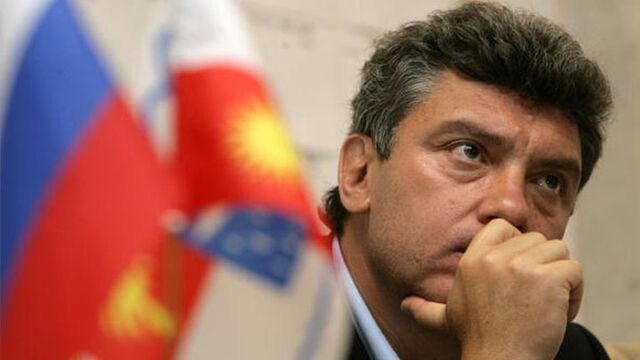 Russia said the cease-fire in Ukraine is largely holding and the rebels have completed a withdrawal of heavy weapons and are awaiting verification by international monitors.
While there is "occasional" shelling, there has been a "radical reduction" in violence, Andrei Kelin, Russia's ambassador to the Organization for Security and Cooperation in Europe, said by phone today from Vienna.
The OSCE's deputy chief monitor in Ukraine, Alexander Hug, said Friday that the cease-fire was not being observed fully, with fighting east of the strategic port city of Mariupol and near the Donetsk airport. While the pro-Russian separatists and government forces are taking steps to withdraw heavy weapons, the security body can't yet verify that the area is free of such arms, he said.
Since the rebels seized control of the city of Debaltseve last month, days after the Feb. 15 truce took effect, violence has largely subsided. That is nurturing optimism that the conflict may be nearing an end after killing more than 6,000 people since April, according to an estimate given by the United Nations on Monday.
Still, U.S. Secretary of State John Kerry said today after meeting his Russian counterpart Sergei Lavrov in Geneva that there was not yet "a full cease-fire" in Ukraine and that he saw the adversaries "cherry-picking" points of last month's Minsk peace agreement to adhere to.
Verifying the removal of heavy weapons will take some time because information provided by both sides is incomplete and monitors are still restricted from access to the places where the arms are stored, Michael Bociurkiw, a spokesman for the OSCE mission, said by phone from Kiev.
Lavrov called for the Ukrainian government to change its constitution to devolve powers to rebel-held areas as foreseen in the Minsk agreement brokered by France and Germany.
"All of us are expecting this day when the dialogue will start, and it will be the day of truth for the people in Kiev because they will have to determine how serious they are about a political settlement," said Kelin, the Russian envoy to the OSCE. Without such a resolution, there will be "continued tensions" and a risk of resumed fighting, he said.
Before it's here, it's on the Bloomberg Terminal.
LEARN MORE