Singapore Says First Premier Lee Kuan Yew's Condition Improves
Linus Chua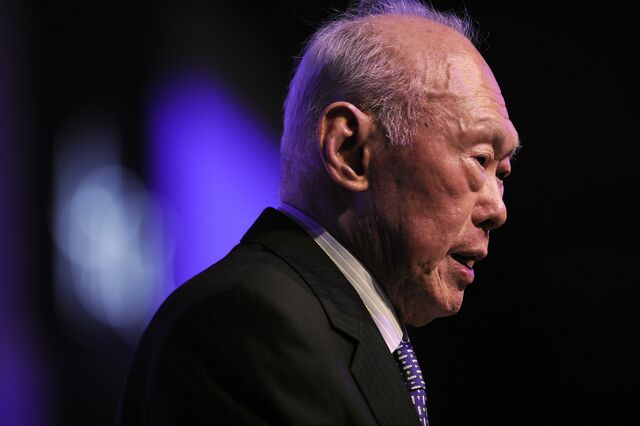 Lee Kuan Yew, Singapore's first elected prime minister who was hospitalized Feb. 5 for severe pneumonia, had a slight improvement in his condition and remains sedated in intensive care, the government said.
Lee, 91, who's being treated at the Singapore General Hospital, was restarted on antibiotics, the government said on Thursday. He's still on mechanical ventilation, according to a statement from the Prime Minister's Office on Saturday.
"Mr. Lee Kuan Yew's condition has improved slightly," the office said. "He is continuing with his antibiotics."
Lee, the Cambridge University-trained lawyer who led the nation from 1959 to 1990, crafted a legacy of encouraging foreign investment, averting corruption and emphasizing discipline, efficiency and interracial harmony. His elder son, Lee Hsien Loong, has been prime minister since 2004.
The younger Lee had surgery on Feb. 16 to treat prostate cancer. He returned home two days later and is expected to recover fully, the government said.
Before it's here, it's on the Bloomberg Terminal.
LEARN MORE