Credit Suisse Reduces Quarterly Profit 25% on $290 Million Legal Provision
Elena Logutenkova and Jeffrey Vögeli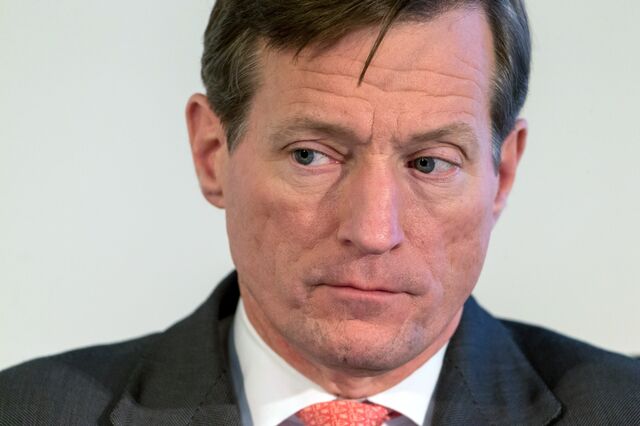 Credit Suisse Group AG, Switzerland's second-biggest bank, took a provision of 277 million Swiss francs ($290 million) for mortgage-related litigation just days after the U.S. Justice Department fined Morgan Stanley.
The bank cited investigations in the U.S. relating to mortgages as it booked the charge that reduced fourth-quarter profit by 25 percent, Credit Suisse said in a statement Friday.
Credit Suisse, based in Zurich, increased legal provisions after Morgan Stanley agreed to settle probes into its creation and sale of residential mortgage-backed securities for $2.6 billion Feb. 25. JPMorgan Chase & Co., Bank of America Corp. and Citigroup Inc. -- the three biggest U.S. banks -- previously settled with federal and state authorities over the probes, agreeing to pay a total of more than $35 billion in cash and consumer relief.
The amount paid by Morgan Stanley was "at the lower end of market expectations," said Alevizos Alevizakos, a London-based analyst at Keefe, Bruyette & Woods Inc. "This is positive for the European investment banks. RMBS investigations remain the largest open legal item" for Credit Suisse, he said by e-mail Saturday.
Greater Losses
The bank also increased its estimate of possible losses from litigation not covered by provisions to as much as 1.8 billion francs from as much as 1.3 billion francs previously, it said Friday. It restated its Basel III common equity ratio at 10.1 percent from 10.2 percent previously.
Credit Suisse was ordered in December to face a $10 billion lawsuit by New York's attorney general, accusing the bank of fraud in the sales of mortgage-backed securities before the 2008 financial crisis. The firm faces other lawsuits in the U.S. related to mortgages.
Fourth-quarter net income fell to 691 million francs from 921 million francs reported on Feb. 12 as a result of the charge. Chief Executive Officer Brady Dougan this month said the bank was making progress on litigation.
"We obviously do continue to work through the mortgage issues in the U.S. and continue to make progress on those," Dougan told analysts on a conference call when the bank reported earnings. "But we'll have to see obviously how things go from here."
Credit Suisse last year settled lawsuits by the Federal Housing Finance Agency over mortgages sold to Fannie Mae and Freddie Mac. It also settled a U.S. investigation of whether the bank helped Americans evade taxes.
Before it's here, it's on the Bloomberg Terminal.
LEARN MORE