Televisa's Profit Beats Estimates on Pay-TV Subscriber Gains
Patricia Laya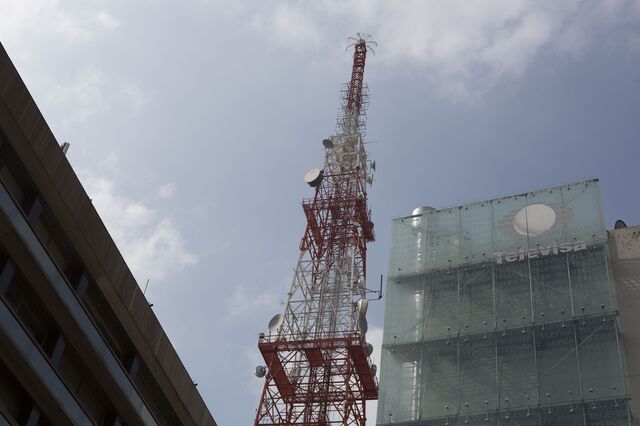 Grupo Televisa SAB's profit topped analysts' estimates as its gains in Mexico's satellite and cable-television viewers helped offset government regulations that limited the broadcaster's advertising growth.
Operating profit rose 11 percent to 9.45 billion pesos ($630 million) in the fourth quarter, leaving out depreciation and amortization, the company reported Thursday in a statement. That beat the 9 billion-peso average of analysts' estimates compiled by Bloomberg. Telecommunications sales increased 35 percent to 6.2 billion pesos.
Billionaire Emilio Azcarraga's Televisa has been extending its lead over Mexico's pay-TV business even as the nation's telecommunications regulator prepares to share its review on market power in the industry next month. Last year the regulator, known as IFT, declared Televisa dominant in the broadcast industry, where it gets about 70 percent of the nation's viewers.
The company announced its purchase of Grupo Hevi's Telecable in January, just months after acquiring Cablecom, one of the few large, independent pay-TV providers left in Mexico. Televisa serves more than 9 million video subscribers through its cable and satellite units -- the most in the nation.
Stricter Regulation
Tougher regulatory scrutiny looms over the Mexico City-based company. Under a proposal by President Enrique Pena Nieto, the broadcast network must allow retransmission of its most popular channels for free and publish and stand by its advertising rates for all customers. Other laws that force Televisa to limit junk-food advertising during young-audience programming hurt sales during 2014, the company said.
The shares fell 0.4 percent to 101.52 pesos at 10:22 a.m. in Mexico City, erasing earlier gains.
Televisa's fourth-quarter revenue climbed 12 percent to 24 billion pesos, topping the 23.6 billion-peso average of eight analysts' estimates compiled by Bloomberg.
Advertising sales gained 3.8 percent to 8.6 billion pesos in the quarter, compared with a 7.8 percent increase in a year earlier. Licensing and syndication sales increased 17 percent to 1.7 billion pesos, aided by positive foreign exchange rates, as the broadcaster earned higher royalties from Univision Communications Inc., the biggest U.S. Spanish-language broadcaster.
IPO Support
Televisa co-owns Univision with private-equity firms that will eventually want to sell their stakes, likely through an initial public offering in the next 12 to 18 months, Univision's former Chief Financial Officer Andrew Hobson said on a Feb. 12 conference call.
The broadcaster would fully support Univision's eventual IPO, Televisa Executive Vice President Alfonso de Angoitia said on a conference call Friday.
In the satellite business, users grew by 622,000 in 2014 to 6.6 million subscribers. The unit's growth is slowing after four consecutive years of more than 1 million additions each.
The company reported expenses of 5.3 billion pesos during 2014, mostly reflecting the one-time costs of Televisa's exit from its ill-fated investment in Mexican wireless operator Grupo Iusacell SA.
While Televisa is not considering investing in another network, it will "definitely" want to offer mobile services again in the future, potentially through a virtual mobile network operator, Angoitia said on the call.
Before it's here, it's on the Bloomberg Terminal.
LEARN MORE