Jeb Bush's Wife Bought Some Really Nice Things. So What?
At CPAC, Conservative radio host Laura Ingraham took a shot at Columba Bush's purchase of various pricey baubles in the 1990s.
By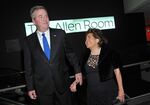 And here I thought going after someone for living well was class warfare.
Conservative radio host Laura Ingraham didn't let that stop her from taking a shot at Columba Bush, Jeb Bush's wife, for the sin of… conspicuous consumption?
In her Friday morning speech at the Conservative Political Action Conference, Ingraham used classic "us versus them" language to paint both Gov. and Mrs. Bush as the kind of entitled elitists her fellow Republicans should reject.
"Jeb and Hillary could run on the same ticket," she said facetiously.
She argued that Americans ought to reject political dynasties and avoid "any kind of coronation." Should voters let "50 rich families decide who will best decide their interests? No way, Jose."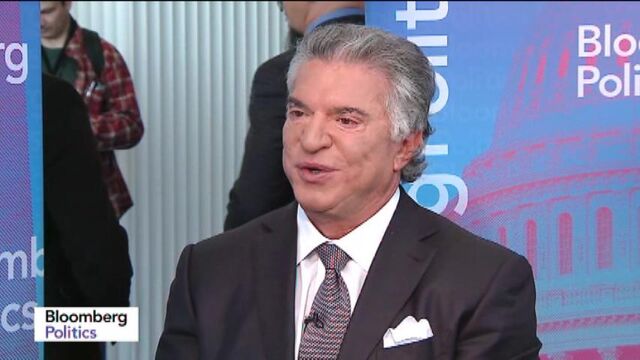 Fair enough, but she also criticized Mrs. Bush's bling, referring to a recent story by the Washington Post's Karen Tumulty that detailed Columba's purchase of various pricey baubles in the 1990s:
She took out a loan to buy $42,311.70 worth of jewelry on a single day, according to records filed with the state of Florida by Mayors Jewelers.

That purchase was part of a pattern by Columba Bush of borrowing to buy tens of thousands of dollars of jewelry at a time from the South Florida store over a 14-year period. Documentation available online, which does not include the details of two transactions made less than six weeks apart in 1995, shows that she spent a total of more than $90,000 at the store.
"What woman doesn't love a man who gives her a blank check at Tiffany's?" Ingraham asked the crowd at CPAC.

On both the right and the left, it seems, tales of spousal spending never get old: Calista Gingrich's high-dollar "revolving charge account" at Tiffany's, Ann Romney's $990 Krakoff shirt, Michelle Obama's $500 Lanvin sneakers. At Mary Todd Lincoln's commitment hearing, various store clerks testified about the former first lady's spending on lace curtains, gloves and handkerchiefs. (Would Ann Rutledge have engaged in retail therapy?) Mrs. Lincoln was even pilloried for the multiple watches she bought her son Robert, who also testified against her. Now that was a spending mistake.
I'd rather hear about a political spouse's ideas, wouldn't you? Looking askance at women who can afford nice things when they buy them seems both sexist and hypocritical.
Are we going to be reading about what aspiring first gentleman Bill Clinton spends on clothes or accessories? Or Carly Fiorina's husband, Frank Fiorina, if she runs? Of course not.
We say we want politicians and their families to be authentic, but expect them to pretend to be just average folk who shop at Target. (Oh, but then when Mrs. Obama was criticized for doing that, too: "What a phony-baloney plastic banana good-time rock-and-roll optic photo op that was,'' observed Rush Limbaugh.)
Might as well wear what you want, and contribute to the economy, mesdames, because you'll be criticized either way.