Financial Times Changes Online Fees to Attract More Subscribers
Gerry Smith and Kristen Schweizer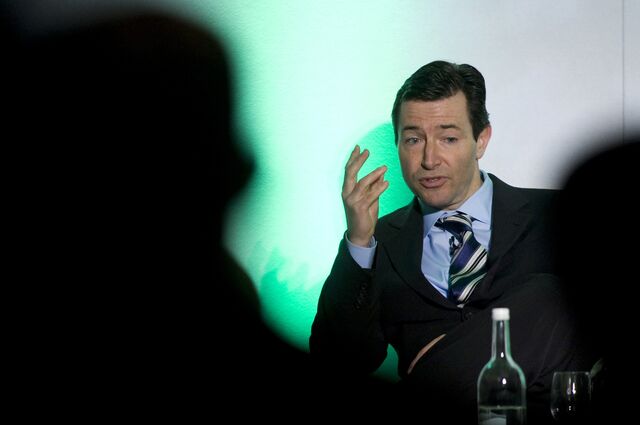 The Financial Times newspaper will change the way it makes money online as it joins the New York Times and Rupert Murdoch's Sun tabloid in the U.K. in stepping up efforts to add Web subscribers.
Owned by Pearson Plc, the Financial Times plans to offer unlimited access to its website for 30 days for a small sum -- about $1 -- before asking readers to subscribe, according to John Ridding, the newspaper's chief executive officer. While there will still be ways to access some free articles, the FT's new initiative mimics offers already in place at the New York Times and Murdoch's Times of London.
The competition for readers has intensified as new Internet sites including Buzzfeed and Mashable cater to a younger audience and don't charge for content. The FT is making the changes to strengthen its relationship with readers as they increasingly visit its website via social media and mobile devices, Ridding said.
"Everything we've seen so far gives us confidence that it's a better way of approaching this," Ridding said in an interview in New York.
The Wall Street Journal was the first U.S. newspaper to charge for online access in 1996. The Financial Times followed in 2007 with a metered model, giving free access to a fixed number of articles per month before requiring a paid subscription, as print advertising declined and readers began viewing news online and increasingly on smartphones and tablets. The Times of London, also owned by Murdoch's News Corp., moved to a paywall in 2010.
Digital Growth
FT's digital subscribers rose 21 percent last year to 504,000, or about 70 percent of its total readership of 720,000, Ridding said in the interview last week. A standard online subscription costs $335 a year.
The changes come amid recurring speculation that London-based Pearson, which gets more than 90 percent of its revenue from its education division, may sell the newspaper.
Ridding said he believes Pearson is still the best owner for the publication. As an example, he said the company has formed a venture with business schools around the world to deliver courses using the FT's content.
"We think education, especially in the business sphere, is an important area of growth and opportunity for us," Ridding said.
Pearson today reported earnings before some items that topped its own forecast. The company also named Coram Williams chief financial officer. The shares rose 1.9 percent to 1,422 pence at 12:33 p.m. in London.
Bloomberg LP, the parent of Bloomberg News, competes with Financial Times in providing financial news and information.
Before it's here, it's on the Bloomberg Terminal.
LEARN MORE