Nasdaq Composite Climbs on Tech Rally While Energy Shares Slump
Michelle F. Davis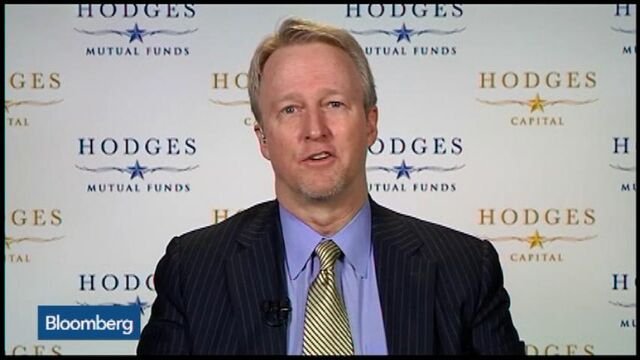 The Nasdaq Composite Index climbed closer to a record amid a rally in technology companies, while a slump in energy shares sent the Standard & Poor's 500 Index lower.
Salesforce.com Inc. soared 12 percent after it raised its revenue forecast, pacing gains among technology shares. Phone companies climbed 0.5 percent in the S&P 500 as the Federal Communications Commission adopted net-neutrality rules. Chevron Corp. and Exxon Mobil Corp. lost more than 1.1 percent as energy companies dropped 1.8 percent.
The Nasdaq Composite rose 0.4 percent at 4 p.m. in New York, resuming a climb toward an all-time high reached during the dot-com era in 2000. The S&P 500 fell 0.2 percent to 2,110.74. The Dow Jones Industrial Average lost 10.15 points, or less than 0.1 percent, to 18,214.42. About 6.5 billion shares changed hands in U.S. exchanges, 5.7 percent below the the three-month average.
"Some of the bigger technology names are rallying, finally catching up with the rest of the market," James Gaul, a portfolio manager at Boston Advisors LLC, which oversees $2.8 billion, said by telephone. "Oil's selling off pretty heavily but we also have a very strong move in the dollar today and that's going to have an impact on oil prices."
The S&P 500 has gained 5.8 percent in February, poised for the best monthly performance since October 2011, while the Dow has added 6.1 percent. The Nasdaq Composite has rallied 7.6 percent, buoyed by gains in Apple Inc., which has the biggest weighting in the index. The gauge advanced for 10 straight days through Feb. 24, and is now about 1.2 percent from its March 2000 record.
Global Equities
The MSCI All-Country World Index rallied to an intraday record today, eclipsing its 2014 peak before retreating. Monetary stimulus has spurred gains from Europe to Japan, even as the U.S. has ended its bond-buying program. The S&P 500 has more than tripled during a six-year bull run on the back of accommodative central-bank policies and a doubling in corporate profits.
U.S. stocks rallied this week after Federal Reserve Chair Janet Yellen said that inflation and wage growth remain too low for the central bank to raise rates at its next meeting. She signaled that a change in the Fed's guidance on interest rates won't lock it into a timetable for tightening.
Fed Bank of St. Louis President James Bullard said the Federal Open Market Committee should remove its pledge to be "patient" in raising interest rates in March to give it flexibility to raise rates as soon as June.
"If we take it out, then we can move at any of the meetings during the summer," Bullard, a non-voting member of the FOMC this year, said in an interview with CNBC. "But we don't have to. We can make it be data dependent, which is what I'd like."
Two Percent
Fed Bank of San Francisco President John Williams, who votes on policy this year, expects inflation to return to the central bank's target level of 2 percent by the end of 2015, and advocated for raising interest rates before then.
"We can't wait until inflation is back to 2 percent and we're at full employment before we start removing accommodation," Williams said in a Fox Business Network interview.
Economic data today showed American households paid much less to fill their cars' fuel tanks in January while most other costs rose, supporting the Fed's view that inflation will eventually approach its goal.
Consumer prices declined 0.7 percent in January, the most since December 2008. Excluding volatile food and fuel, the so-called core measure rose 0.2 percent, more than projected.
Orders for durable goods rose in January for the first time in three months, showing manufacturing may be starting to stabilize as companies look beyond weaker global markets and cutbacks among energy producers.
Volatility Index
Prices for options that protect against declines in the S&P 500 are falling twice as quickly as they rose at the beginning of the year, as threats that looked poised to swallow the bull market a month ago are already fading from memory.
The Chicago Board Options Exchange Volatility Index has slid 34 percent in February, on track for its biggest monthly drop on record after it jumped as much as 17 percent in January. The gauge, known as the VIX, rose 0.5 percent to 13.91 on Thursday.
Six of 10 groups in the S&P 500 declined.
Energy shares fell the most since January as West Texas Intermediate dropped 5.5 percent. Exxon Mobil and Chevron dropped more than 1.1 percent, while Newfield Exploration Co. retreated 6.7 percent. Caterpillar Inc. lost 1.6 percent, the most in the Dow.
International Business Machines Corp. dropped 1.2 percent, erasing an earlier 0.8 percent gain. The company said it expects currency swings will drag on revenue growth in the first quarter by more than it had initially forecast.
Net Neutrality
Phone companies increased 0.5 percent. U.S. regulators invoked broad powers to ensure that Web traffic for all users is treated equally, adopting net-neutrality rules that supporters say will preserve a wide-open Internet and that opponents vow to fight in court. AT&T Inc. increased 0.9 percent and Verizon Communications Inc. added 0.4 percent.
Technology companies added 0.7 percent as a group. Cisco Systems Inc. rallied 1.4 percent to the highest since 2007.
Google Inc. rose 2.1 percent to an almost four-month high as the company invests $300 million in its largest bet yet on renewable energy to support about 25,000 SolarCity Corp. rooftop power plants.
The company said Wednesday it will be working with BlackBerry Ltd., SAP SE, Samsung Electronics Co. and SOTI Inc. to promote a mobile-productivity tool aimed at wooing customers away from Apple's rival devices.
Apple rose 1.3 percent after plunging 2.6 percent Wednesday. The shares closed at a record on Monday.
Avago, Salesforce
Avago Technologies Ltd. surged 15 percent to a record as the semiconductor company agreed to purchase Emulex Corp. Emulex surged 25 percent.
Salesforce.com jumped 12 percent after the company increased its revenue forecast for 2016 as management pushed into new businesses and bigger deals with long-standing customers.
The earnings season is drawing to a close, with 94 percent of companies having already reported. Of those, 74 percent beat profit projections and 56 percent topped sales estimates. Gap Inc. and Monster Beverage Corp. are among companies releasing financial results Thursday.
Analysts predict profit at S&P 500 companies will drop 4.5 percent in the current quarter after a 4.3 percent increase in the final three months of 2014, data compiled by Bloomberg show.
Before it's here, it's on the Bloomberg Terminal.
LEARN MORE