Standard Chartered to Award Departing CEO With Full 2015 Salary
Stephen Morris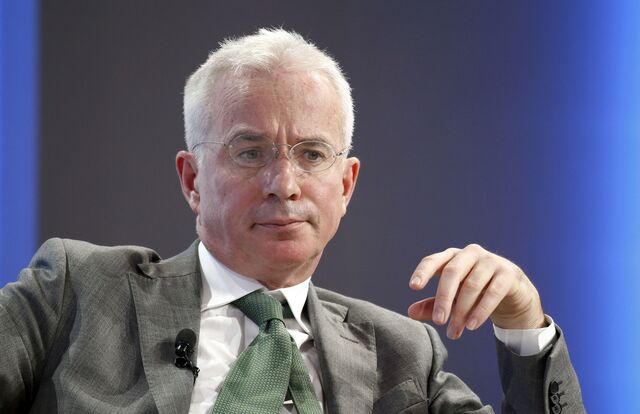 Standard Chartered Plc will continue to pay departing Chief Executive Officer Peter Sands for the rest of the year after he's replaced by Bill Winters in June.
Sands, 53, will continue to receive his salary, pension and benefits when he leaves the firm and is allowed to keep any unvested share awards, the bank said in a statement on Thursday. He's entitled to a $1.73 million salary for 2014, with a maximum variable compensation of $8.4 million, company filings show.
Sands is the most high-profile departure in a management overhaul as Standard Chartered attempts to reverse faltering earnings growth and a slump in shares. Chairman John Peace will leave in 2016, while Jaspal Bindra, head of Asia, plans to step down later this year. Winters, 53, is a former co-CEO of JPMorgan Chase & Co.'s investment bank and joins in May.
The CEO has a 12-month notice period, which will "enable him to support actively the transition of responsibilities to his successor," Standard Chartered said in the statement. The remuneration committee said it also considered "Peter's track record of performance over 13 years including eight as CEO."
Sands will also receive a termination payment corresponding to about two months' salary, pension and other benefits. In 2013 the CEO was paid a total of $6.84 million, including a $1.68 million salary and a $2.5 million bonus.
Before it's here, it's on the Bloomberg Terminal.
LEARN MORE