Meredith Whitney Wins Early Victory in Fund Survival War
Chris Dolmetsch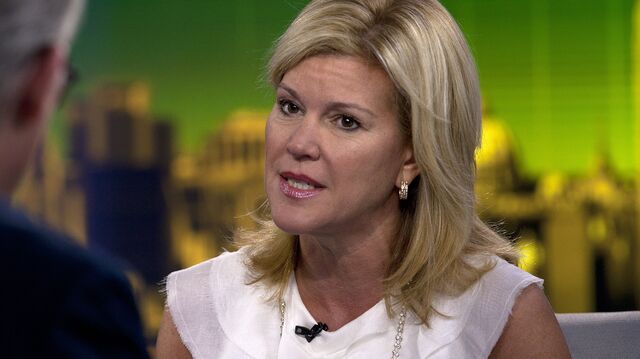 Meredith Whitney won an early victory in the fight to save her hedge fund as a judge said investor payments can resume while billionaire Michael Platt seeks to recoup his stake.
Platt's BlueCrest Capital Opportunities Ltd., the biggest investor in Whitney's hedge fund, is suing Whitney, saying she refused an October request to return its investment, now worth $46 million. Whitney's American Revival Fund slid 11 percent last year through November while the S&P 500 rose almost 12 percent. Platt in 2013 helped Whitney start her firm, Kenbelle Capital, by investing $50 million.
New York State Supreme Court Justice Jeffrey K. Oing on Wednesday lifted a ban he imposed two days earlier blocking Whitney's fund from paying investors. After a hearing, he also denied a bid to order Whitney's firm to honor Platt's redemption request pending the outcome of the suit. He said BlueCrest acknowledged in transaction papers it can afford to lose its investment and that granting the request would essentially shutter the fund.
"I'm not quite convinced that there's a redemption right that's ripe at the moment," Oing said. "Essentially I would be causing a run on the bank."
The court hearing was the second in a lawsuit filed just last week, after an earlier case was brought in Bermuda. Whitney, 45, shot to fame as a banking analyst after warning in 2007 that Citigroup Inc. would have to cut its dividend, months before most saw the financial crisis coming.
'Seed Money'
Whitney has argued in court papers that the lawsuit is a "blatant attempt" to dissolve her fund and the stake was "seed money" that can't be redeemed for two years under agreements between the two parties. BlueCrest says it can ask for its investment at any time.
"We have the right to redeem," Corey Worcester, a BlueCrest attorney, said in court. "We just do. With no lockup period."
Worcester declined to say after the hearing whether BlueCrest would appeal. Stanley Arkin, Whitney's lawyer, said such an attempt would be "feckless."
"We won hands down in every respect," Arkin said in a phone interview.
According to court filings, Platt's request came after BlueCrest's value dropped by about half, with additional losses projected after the departure of Leda Braga, the head of computer-based trading who left to start her own firm. Braga now manages more money than any other hedge fund run solely by a woman. Her main fund, the $8.4 billion BlueTrend, returned 9.5 percent in January, one of the biggest gains for hedge funds globally.
Tried To Call
Whitney said in an affidavit filed in court that she immediately e-mailed Platt after getting the redemption notice, and that Platt responded that he tried to call and that the request was "retractable."
Whitney said she e-mailed BlueCrest on Nov. 7 to say the request couldn't be honored because her fund hadn't violated terms of its contract. Two weeks later, Platt told Whitney that BlueCrest can do anything it wants because it wrote the contract, according to Whitney.
Whitney said she explained that returning money would damage outside investors, to which Platt responded, "What do you have in outside money, one dollar, two dollars?" according to Whitney.
"The conversation ended with Mr. Platt when I stated that his early redemption request was not legal," Whitney said. "He said then he would let the lawyers deal with it."
'Graceful Solution'
Whitney said she got a call the next day from BlueCrest's chief legal officer, Paul Dehadray, who wanted to find a "responsible, graceful solution." Three days later, she said, she didn't respond when Dehadray told her BlueCrest would allow her to retain the investment if she could guarantee losses. A week later, BlueCrest said it would sue, she said.
Before it did, Martin Newsom, a mutual friend who had introduced the two in 2008, contacted Whitney through text, phone and Snapchat messages because Platt had asked him to pursue a last-ditch effort at resolving the dispute, she said.
Whitney said Newsom told her Platt, a billionaire, could "crush" her and ensure she'll "never be able to raise or manage money again," she said in her affidavit. "I responded that his actions thus far had all but solidified that damage already."
Whitney added that BlueCrest has done "everything it could" to damage Kenbelle, including pressuring the fund's administrator to withhold management fees.
The case is BlueCrest Capital Opportunities Ltd. v. Whitney, 650494/2015, New York State Supreme Court, New York County (Manhattan).
Before it's here, it's on the Bloomberg Terminal.
LEARN MORE