EU to Seek Safer Gas Supply, Cleaner Power in Energy Plan
Ewa Krukowska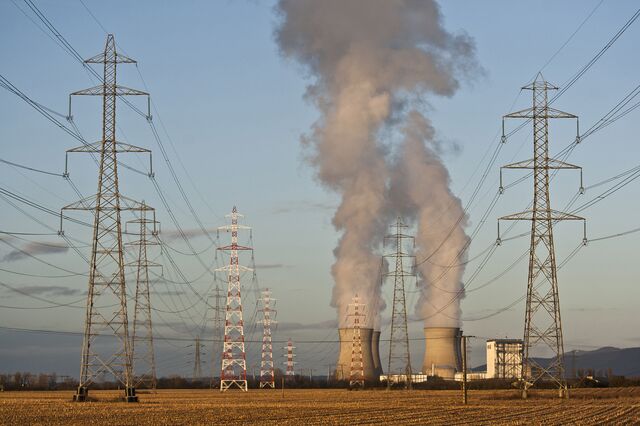 The European Union unveiled a plan for closer energy ties among its 28 member nations to improve security of supplies and help the shift to a low-carbon economy.
The European Commission, the bloc's regulator, proposed building a "resilient energy union" by strengthening cross-border gas and power links, removing market barriers and diversifying energy sources. The plan will be discussed by EU leaders next month before work is started on draft laws.
"We're adopting a very holistic approach on how to tackle energy in Europe," European Commission Vice President Maros Sefcovic said in Brussels today. "We will integrate 28 energy markets into one."
The Ukrainian crisis has highlighted the need for Europe to cut its energy dependence on Russia, which supplied 27 percent of the bloc's natural gas last year. The EU imports 53 percent of the energy it consumes at a cost of 1 billion euros ($1.1 billion) per day, according to the commission.
The energy-union plan is based on five pillars: security of supply; integration of national markets; reduction of energy demand; cutting carbon dioxide emissions; and promoting research and innovation.
"The Energy Union should be seen as a renewed opportunity for member states to coordinate their national policies and pool resources, delivering secure, competitively priced and sustainable energy for citizens and businesses within an integrated EU energy market," Eurelectric, the European power lobby, said in a statement Wednesday.
Secure Supplies
To increase supply security over the next two years, the commission's plan includes rules on making gas and electricity systems more resilient to disruptions. The EU will also prepare a strategy for liquefied natural gas and its storage, as well as assess collective purchases of gas during a crisis or where member states are dependent on one supplier.
To increase transparency in gas supply negotiations, the commission proposed being involved in talks and having oversight on planned agreements to ensure they are compatible with EU law.
Power market rules should also be revised to better integrate renewable energy sources, while state subsidies need to be coordinated. EU Energy Commissioner Miguel Arias Canete will present a new electricity market design this year, with draft legislation to follow in 2016.
"This will pave the way for more renewables, with new rules governing demand-side response," he said. "It will ensure national interventions don't distort the market and it will reform the retail markets so that consumers, not just producers, benefit from lower energy prices."
Cross-Border Links
The EU regulator will also seek to improve cross-border electricity interconnections. These can currently handle about 8 percent of the bloc's potential power output, less than the 10 percent target set by EU leaders in 2002.
The commission also plans fuel-economy measures for the transport industry and making buildings more energy-efficient.
Emission-reduction targets will be based on the EU's October accord to cut greenhouse gases 40 percent by 2030 from 1990 levels. The bloc will submit that goal as its contribution to the global climate agreement planned in Paris in December.
"The EU has also demonstrated real leadership by setting out its plans for the Paris Protocol," said Stephanie Pfeifer, the chief executive officer for the Institutional Investors Group on Climate Change, which represents more than 100 European companies and associations. "This should encourage leading nations to set out their emissions reduction plans ahead of the first-quarter deadline."
Before it's here, it's on the Bloomberg Terminal.
LEARN MORE