New York Pension Weighs Stake in Fund Run by Charter Backer
Martin Z. Braun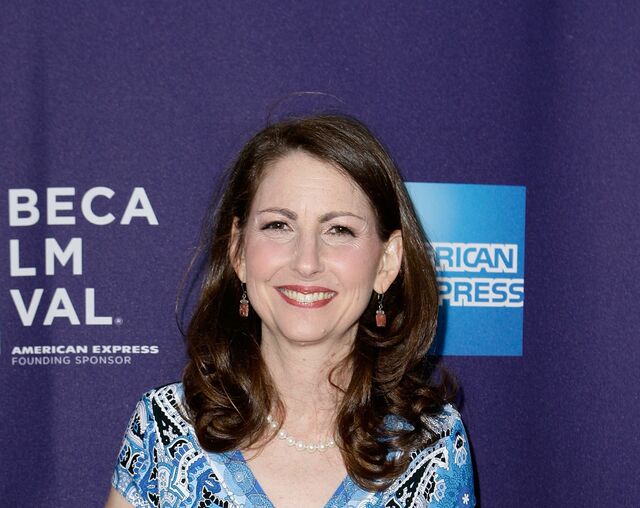 New York's teachers union gave Scott Stringer a coveted endorsement in his 2013 race for city comptroller. That's not stopping his office from recommending an investment in a hedge fund run by one of the biggest financial backers of charter schools.
The board of the $54 billion pension for civil employees, including lunchroom workers and other school aides, plans a vote Tuesday on whether to invest in Joel Greenblatt's Gotham Asset Management LLC, according to a copy of the executive agenda. Greenblatt is co-founder of Success Academy, New York's biggest charter-school network. Its director, Eva Moskowitz, a former city councilwoman, helped block Mayor Bill de Blasio's bid to cut aid to charter schools.
"We are confident that the Nycers trustees will act in the interests of their members," United Federation of Teachers President Michael Mulgrew said Monday in an e-mailed statement, referring to the New York City Employees' Retirement System. He declined further comment.
As the investment adviser to the city's five pension funds, Stringer's Bureau of Asset Management, headed by Chief Investment Officer Scott Evans, vets investment proposals and makes recommendations to the boards. The staff compiles investment meeting agendas.
Eric Sumberg, a spokesman for Stringer, said the bureau doesn't comment on pending investments.
Charter Battle
Charter schools, which are privately run but funded with taxpayer money, operate without many of the rules governing public ones. Unions say they take funding away from public institutions that need more support and don't enroll students from the poorest families or those with special needs. They say money managers are using the charter movement to promote their ideological goals, such as breaking unions, which traditionally back Democrats.
Charter supporters say the schools offer a better alternative to failing public programs, especially for poor students. Charters in the South Bronx, central Brooklyn and Harlem have twice the proficiency rates in math than district schools in those areas and between 7 and 14 points higher in English, according to the New York City Charter School Center, an advocacy group.
States and municipalities seeking to boost returns for their retirement funds while reducing swings in the values of their portfolios have invested billions of dollars with hedge funds since 2009. That's often drawn the ire of public-employee unions, which have become more aggressive in scrutinizing the political ties of investment managers.
Target List
The UFT is affiliated with the American Federation of Teachers, which has a watch list of 26 money managers that support groups it says are hostile to public pensions. Gotham isn't on that list, although AFT President Randi Weingarten said Monday in a statement that "we're doing our due diligence" on Greenblatt's firm.
The groups on the list include StudentsFirst, an organization that backs eliminating tenure and funding charters at the same level as public schools.
Last year, Greenblatt contributed $250,000 to New Yorkers for a Balanced Albany, a political-action committee set up by StudentsFirst in New York. He's contributed $165,000 to other pro-charter groups, according to state campaign-finance records.
Charter Backer
As fiduciaries, public-pension trustees must first consider a fund's performance, suitability and riskiness. The AFT also wants them to account for fund managers' ties to groups like StudentsFirst before hiring them. The hedge funds on the list include Dan Loeb's Third Point LLC, David Tepper's Appaloosa Management LP and Paul Singer's Elliott Management Corp.
"My support for charters schools has to do with looking for solutions for children in the most need," Greenblatt said Monday in an interview.
Gotham's Absolute Return fund has posted a 43.9 percent cumulative return since its inception in August 2012, according to the firm's website. The firm's Neutral fund has returned 10.2 percent since August 2013.
Success Academy
New York has 197 charter schools serving 83,200 students this year. Success Academy operates 32 serving 9,000 students. Last year, third-graders in Success Academy's Upper West Side school ranked first on a state math test, while third- and fourth-graders in one of its Bronx schools ranked second in math.
Stringer, a Democrat who defeated Moskowitz in a 2005 race for Manhattan borough president, said in October that he would audit Success Academy schools and three other charters.
"My office is going to make sure that taxpayer dollars are being used appropriately and that proper controls are in place to ensure that all young New Yorkers are getting the quality education they deserve," Stringer said in a statement.
Greenblatt, who founded Gotham in 1985, has contributed $415,000 to political-action committees in New York that support charter schools. He and his wife, Julia, have given an additional $585,500 to candidates and party committees, state records show.
In January 2014, Greenblatt contributed $75,000 to Moskowitz's Great Public Schools political-action committee, helping her defeat de Blasio's effort to reduce aid to charter schools.
Governor Andrew Cuomo, a Democrat, negotiated a budget that required New York City to find space for charter schools inside public schools and prohibit the city from charging charter schools' rent.
Last month, Cuomo proposed a budget that calls for increasing the number of charters to 560 from 460 and to change the system of teacher evaluations, making it easier to fire low-scoring educators. The UFT opposes both measures.
Greenblatt didn't contribute to Stringer's campaign for comptroller. The UFT contributed $4,950, city campaign finance records show.
The five city pensions -- for civil employees, teachers, police officers, firefighters and school administrators -- had $163.4 billion in assets as of Nov. 30.
The civil employees' pension board of trustees includes the five borough presidents, District Council 37, Teamsters Local 237, the Transport Workers Union, the public advocate, the comptroller and the mayor.
Before it's here, it's on the Bloomberg Terminal.
LEARN MORE