Greece Can't Derail Stock Bonanza, $35 Billion AP2 Fund Says
Love Liman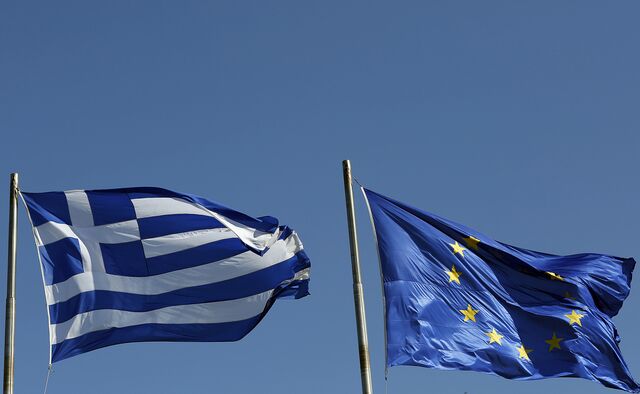 AP2, the Swedish state pension fund managing $35 billion in assets, says any disturbances caused by Greece won't be enough to undermine the support European stocks will get from extreme central bank stimulus.
Excessive anxiety about a Greek default has probably suppressed stock prices as some investors underestimate the benefits of European Central Bank quantitative easing, according to Hans Fahlin, chief investment officer at the fund. That makes European stocks more attractive than equities on the other side of the Atlantic, he said.
"The conditions are in place for risky European assets to get a boost from the ECB's QE, while much of the profit increases are already priced into the U.S. stock market -- you have higher valuations there," Fahlin said in a phone interview from Gothenburg in south-western Sweden.
The risk of Greece exiting the euro zone is dwarfed by the benefit European markets are about to get from ECB stimulus, according to Fahlin. The Stoxx Europe 600 Index has already surged 13 percent this year, while Germany's benchmark DAX Index has soared 14 percent. That's just the beginning, according to Fahlin.
"The euro zone now has tools to handle any contagion effect or instability" from Greece, he said. The ECB's Outright Monetary Transactions program is "the most important of these tools," he said.
Greek Contagion?
Though Europe has yet to reach a conclusive agreement with Greece to extend its bailout, other nations once at the heart of the region's debt crisis are delivering a convincing recovery, Fahlin said.
"Countries like Spain and Ireland have also made relatively forceful reforms so I believe there is a quite limited risk that the Greek situation will spread," he said.
AP2 returned 13.3 percent on its investments last year, after delivering 12.8 percent in 2013, excluding costs, according to its website. The fund is one of four in Sweden that's used to top up deficits in pensions saved up through income contributions. Surpluses are transferred to the AP funds to create a buffer for Sweden's pension system.
AP2 invested 10 percent of its assets in Swedish equities last year, 37 percent in offshore shares and 34 percent in fixed-income securities. It also has alternative holdings, including real estate and venture capital funds.
AP2's bond holdings include debt issued by the European Financial Stability Facility and the Spanish government. Any Greek default or debt restructuring would pose risks to EFSF bonds, as about 77 percent of its lending is in loans to Greece.
Fahlin said it's possible that the dollar will strengthen more as the Federal Reserve starts raising rates while the ECB drives down the euro through record stimulus. Some of that dollar strengthening "might be counter-balanced by flows into European assets," he said. Though the U.S. is a safe bet, Fahlin says there are better opportunities to make a profit in Europe.
"One could argue that there are somewhat better conditions for rallies in risky assets in the areas where we have forceful quantitative easing programs," he said.
Before it's here, it's on the Bloomberg Terminal.
LEARN MORE