Biotech's 'Boy Genius' Faces New Allegations of Wrongdoing
Retrophin fired former CEO Martin Shkreli in October, and their new SEC filing reveals more about his apparent misdeeds
by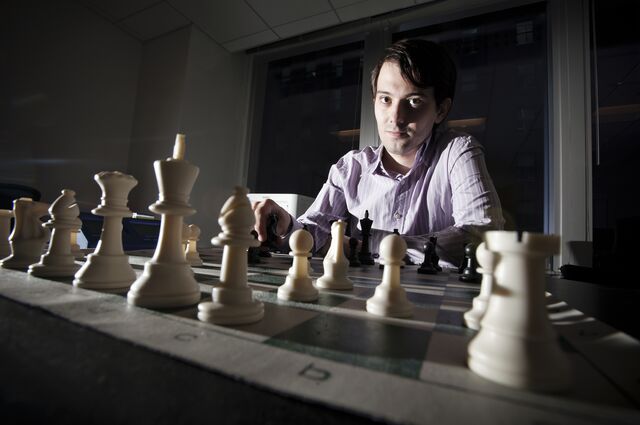 The ever-colorful biotech company Retrophin has elaborated on alleged misconduct by its founder and former chief executive, Martin Shkreli. But in a sign of the frothiness of biotech stocks, Retrophin's shares are actually up slightly on news of inappropriate transactions between Shkreli and former investors, as well as the company's disclosure that the ex-CEO is under federal criminal investigation.
In a filing with the SEC dated Feb. 19, Retrophin shared preliminary findings of an internal probe following the abrupt ouster last October of Shkreli, a controversial short-seller who flipped and took the ultimate long position—starting his own publicly traded company and becoming its CEO. The company told the SEC its board has found that, at Shkreli's behest, Retrophin had disguised legal settlements with former investors as "consulting agreements." According to the SEC disclosure, Shkreli also used company cash to resolve legal claims against himself and a hedge fund he ran.
In total, Shkreli's shenanigans involved payouts of millions of dollars and the transfer of hundreds of thousands of shares of Retrophin stock, the company disclosed. These transactions, some of which Bloomberg Businessweek reported on at the time of Shkreli's ouster, have sparked a wave of civil lawsuits against Retrophin and Shkreli. The company also noted that, as Bloomberg News reported in January, Shkreli is under federal investigation. Retrophin revealed that it "received a subpoena relating to a criminal investigation by the U.S. Attorney for the Eastern District of New York" in Brooklyn. The subpoena, the company added, requests information about Retrophin's relationship with Shkreli's hedge fund, MSMB, and Shkreli himself. "The company has been informed that it is not the target of the U.S. Attorney's investigation, and intends to cooperate with the investigation," the filing states.
In a post on Investorshub, Shkreli denied wrongdoing, as he has in the past. Retrophin's filing, he said, "is completely false, untrue at best and defamatory at worst. I am evaluating my options to respond. Every transaction I've ever made at Retrophin was done with outside counsel's blessing (I have the bills to prove it), board approval and made good corporate sense. I took Retrophin from an idea to a $500 million public company in 3 years—and I had a lot of help along the way."
Despite the turmoil, Retrophin is today trading at $14.87, up about 2 percent since Feb. 18, the day before the SEC disclosure. "What's striking to me about this episode is that Retrophin's stock price is up even with all this troubling news," Steve Brozak, managing partner of WBB Securities and a longtime biotech analyst, said. "That's the sign of a bubble in biotech."
Last April, Bloomberg Businessweek profiled Shkreli, a self-trained biologist in his early 30s with a penchant for grandiosity and provocative online statements. Subordinates referred to Shkreli as "the boy genius." He's "a high-risk, high-reward play," Alan Geller, a retired oil trader and investor in Retrophin, said at the time. Geller, who invested with Shkreli back in his hedge fund days, said this is what makes Retrophin so compelling. "He's definitely a genius," Geller said. He's also "a little flaky. I'm betting he's going to make a billion dollars rather than blow up."
Before it's here, it's on the Bloomberg Terminal.
LEARN MORE