Burkard Family Won't Halt Sika Deal on Investors' Opposition
Jan-Henrik Förster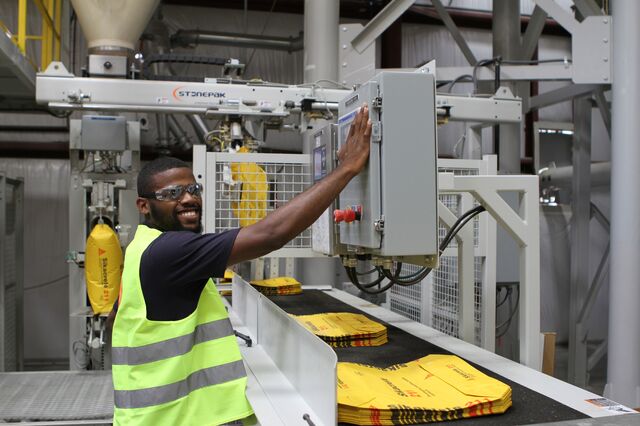 Sika AG's founding family said it won't reverse a 2.75 billion-franc ($2.9 billion) deal to sell its stake in the Swiss adhesives maker, even as the agreement faces resistance from management and investors.
The Burkard family has signed binding treaties with Cie. de Saint-Gobain SA and the deal is irreversible, Urs Burkard, who represents the family and is a member of Sika's board of directors, said by e-mail. "Both sides are totally determined."
The sale of the controlling interest has descended into a legal battle as Sika's board, supported by investors including the Bill & Melinda Gates Foundation and Fidelity Worldwide, say a combination with the French company defies commercial sense. A deal would also allow the family to cash out of its investment before the need to transfer the stake to a generation of 11 offspring. The family says the relationship with the company had already deteriorated before the deal was signed.
"Sika's appreciation of the family got lost in recent years," Burkard said. "Management and board increasingly tried to diminish the influence of the family. We want to organize the succession in time, handing over the company into new and safe hands."
"His statements don't change the fact that all stakeholders are resisting the deal," Sika spokesman Dominik Slappnig said by e-mail today.
Legal Battle
While the Burkards own only 16 percent of Sika's shares, they have 52 percent of voting rights because of the class of stock and an opt-out clause they hold. That means Saint Gobain doesn't need to make an offer for all of the adhesives company, but Sika's management board is seeking to overturn the opt-out.
"Investors knew or should have known about our right to sell the stake," Burkard said. Investors confirmed the bylaws with the opt-out at the 2014 annual general meeting, said the executive, who's also vice chairman of the family's Schenker Winkler Holding AG investment vehicle.
The family is seeking an order by the cantonal court of Zug to call a shareholder meeting where it plans to oust board members opposing the sale. Sika says the Burkards' voting rights should be curbed because they form a group with Saint Gobain.
"The chances are high that the family will be able to use all of its voting rights at the next shareholder meeting," Burkard said. Restricting voting rights could lead to Sika becoming a target for a takeover by another company, he said. Burkard said he expects a first response from the court in March.
Before it's here, it's on the Bloomberg Terminal.
LEARN MORE